Viewpoints: Courtney Trautman, Senior Associate, Hammond Residential Real Estate, Boston
by James McClister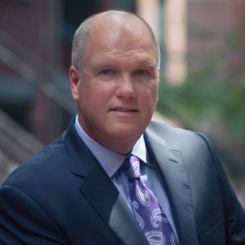 Every week, we ask a real estate professional for their thoughts on the top trends in real estate.
This week, we talked with Courtney Trautman, a Realtor and senior associate with Hammond Residential Real Estate. 
Boston Agent (BA): We recently ran a story about bikeability, specifically citing Boston as a very bike-friendly market. In your experience, how important is walkability, and specifically bikeability, to Boston homebuyers? How does the change your selling approach?
Courtney Trautman (CT): It is very important – not only for younger buyers that don't own a car, but for empty nesters who are moving into the city and want to be able to walk or bike to conveniences such as restaurants, grocery stores and dry cleaners. We are a city of neighborhoods and the goal of most of my clients is to live as close as possible to a neighborhood center.
BA: An analysis from Zillow earlier this week noted that Boston home values had reached an "all-time high." Do you think the market is too much of a seller's market? Why or why not?
CT: Boston is a beautiful city with a diverse service-oriented workforce, and unless there is a dramatic shift in supply of homes for sale, I do not anticipate a shift in the market anytime soon.
BA: As a long-time Boston resident, what are some unique pieces of local advice you could give to agents who didn't grow up in the area?
CT: While I have lived in Boston for the better part of the last 35 years, I am not a native. But for an agent new to the area, I'd recommend getting involved in one of the many neighborhood associations.
Do you want to be featured in our Viewpoints? Fill out our contact form, and you'll be featured too!