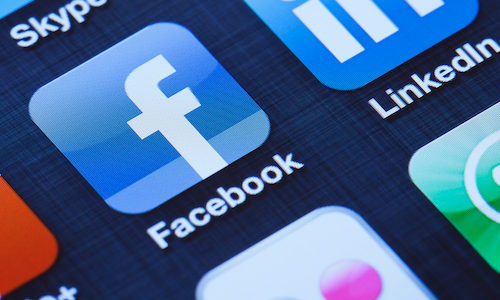 For Realtors, especially those who tend to use more traditional forms of advertising, Facebook is the proverbial golden ticket.
Today, more than 80 percent of internet users are active on Facebook, where they spend a staggering 700 billion minutes each month — a large majority of those are a rising real estate demographic: U.S. adults aged 30 to 49. The social media giant reaches people of all ages, genders, lifestyles and geographic regions, making it more inclusive than any single purchased client list, according to The Real Estate Agent's Guide to Social by Better Homes and Gardens Real Estate LLC.
Using Facebook advertising for lead generation, say, to reach 30-something young professionals or 50-year-old couples who plan to move in the next six months is not only doable — it's performance is trackable, it allows agents to immediately interact with consumers and, yes, it is also absurdly affordable. And unlike traditional forms of advertising, as a Facebook advertiser, you designate how much you are willing to pay for an ad. When your budget has been reached, the ad stops running. It's as simple as that.
Facebook lead ads are unique in that they can be customized to place an agent's offer — such as a newsletter opt-in, a request for a free home valuation, a schedule for an upcoming neighborhood open house or a local market activity report — in front of potential prospects. It's all possible because lead ads come with simple forms that capture a prospect's information within Facebook. The forms will even pre-populate a prospect's information, such as name, email or phone number.
For example, a Realtor creates a Facebook lead form that offers prospects a local market activity report with a free home valuation. The market activity report will come from Realtors Property Resource and is available for the prospect to download directly after they complete the lead form.
According to RPR Vice President of Marketing Reggie Nicolay, the data platform's extensive report options, such as the popular Neighborhood or Market Activity Reports, are a perfect complement to any social media campaign.
"RPR provides the scope and scale of data every realtor needs to build and nurture the professional side of a social media presence on Facebook," Nicolay said. "From walkability scores to consumer spending habits, RPR's quantitative representations of market trends, demographics, psychographics, neighborhood, and school information, offer high value components to an ongoing awareness-and-business building social campaign."
Value your contacts
Every social media campaign needs an audience, one that begins with an agent's CRM or sphere of influence. Before going into Facebook, use your CRM to create a list of contacts (if you don't already have one), and for each, assign a lifetime value (LTV): for example, a 1 to 5 rating that depicts the value each customer has brought to your business, e.g., through a transaction or referral (5 – high value) vs. an acquaintance (1 – low value). Whatever number rating you choose, Facebook will use the LTV to put messages in front of new people with characteristics similar to your highest-value contacts.
Laurie M. Brown is the marketing and communications manager for Realtors Property Resource.
Interested in submitting a column or idea to Boston Agent magazine? Contact editor Kelly McCabe at kelly@agentpublishing.com.