Are Incentives the Solution to Boston's High Housing Costs?
by James Bellandi
Proposal seeks to provide incentives to landlords, protect renters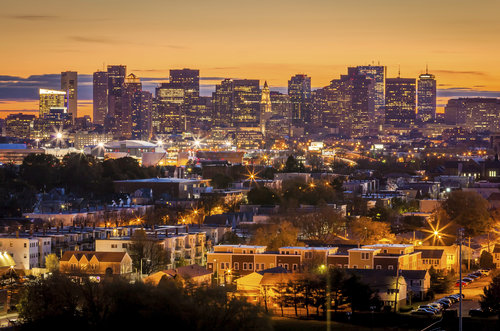 During his State of the City address, Boston Mayor Martin J. Walsh proposed plans to provide incentives for landlords to charge below market rents, according to the Boston Globe. Walsh also announced the creation of the Office of Housing Stability in order to coordinate existing and new renter displacement prevention programs.
The proposal is part the administration's attempts to stop renters from leaving Boston in response to rapidly rising prices and rents in the city. The campaign may include financial help in the form of a tax break or credit for landlords who charge below the market value for rent. Additionally, $5 million would be provided to nonprofits to assist them in buying housing to rent out at affordable prices.
The plan comes after protests held in response to renters being evicted by landlords in order to charge higher rents on new tenants. A "just-cause" eviction law will be proposed to the city council sometime this spring.
Affordability is a Two-Pronged Problem
One of the most common misconceptions about housing is that rising rents will encourage renters to become buyers. In practice, the opposite is true – rising rents take bigger bites out of consumers' wallets, and make saving for down payments even more difficult.  According to research by the Joint Center for Housing Studies of Harvard University, 43 million Americans rented in 2015. Renter costs have risen 7 percent since 2001, while renter income has fallen 9 percent.
For renters earning between $15,000 and $30,000, which is where a majority of the city falls, 77 percent are cost burdened, and 37 percent are severely cost burdened. Additionally, in high-cost areas such as Boston, more than half of middle-class renters are cost burdened. When renters spend 30 to 50 percent of their income on housing costs alone, it leaves very little to put towards a home, a very difficult financial situation for would-be homebuyers.
Aggravating the problem is new construction, which tends to focus primarily on luxury housing. This is due in part to rising development and land costs, as well as labor costs. According to the Greater Boston Housing Report Card 2015, for a 1,600-square-foot unit in 2004 to 2008, a project's total development cost per square foot was approximately $242, or $387,000 in total. By 2011 to 2015, the cost increased to $274, or more than $438,000 total. In order for that property to be profitable, rent would have to be $3,215 a month just to break even. That's well out of range of many Boston renters, and it has led to a chicken and the egg scenario. Both factors need to be solved in order to give renters a chance in the local housing market.