Trulia sought to find some of the most unnaturally hazardous places in the country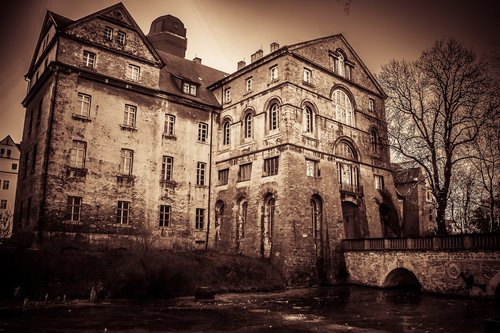 Halloween is nearly upon us, which means it's time to break out our jack-o-lanterns, cue up our YouTube mixes for Thriller and The Monster Mash, and brace for ghosts, ghouls and all sorts of other unnatural creatures that tend to gravitate toward this otherwise festive autumn night. Of concern for potential homeowners with the spooky season arriving are the risk of zombie attacks, vampire bites and the likelihood that their house is to haunted.
Trulia, treating these issues with utmost seriousness, has released their annual unnatural hazards maps in order to protect potential home owners from undead encounters with some terrifying results.
Zombies, Vampires and Ghosts, Oh My!
Thanks to an overabundance of zombie fiction, the fear of a zombie attack is a concern for new homeowners. In order to determine which area had the highest chance for a zombie outbreak, Trulia examined major urban areas with more than 800,000 people and determined the number of cemeteries per 50,000 people.
Providence, RI easily took first, with 11.5 cemeteries per 50,000 people. In addition, Atlanta, home of the infamous Walking Dead zombie outbreak, ranked at No. 8. Overall, based on Trulia's rankings, a zombie outbreak would most likely start on the east coast and spread west.
That doesn't necessarily mean it's time to start shopping for that California beach home just yet. Trulia took a similar approach to determining the risk for a vampire bite, but instead of cemeteries, they instead focused on the vampire's diet of blood and where it's most likely to be found: medical centers. San Diego had the highest concentration of hospitals and blood banks, with 3.2 per 50,000 people.
Lastly, they looked to see which area had the highest amount of ghost sightings, along with a survey to determine which area had the spookiest, and most likely to be haunted places. The survey, they assured, was very scientific and not at all random. New Orleans ranked number one with 1.1 ghost sightings and spooky places per 50,000 people.