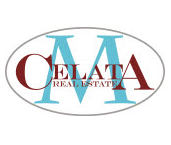 Every week, we ask a Boston real estate professional for their thoughts on the top three stories from the week before. This week, we spoke with Maureen Celata, broker and owner of M. Celata Real Estate. 
Boston Agent (BA): How important is curbside appeal in the Boston market?
Maureen Celata (MC): With the Boston market being as fast as it is, perhaps curbside appeal is not as important as it always has been; but remember people eat with their eyes first.
BA: What do you see as the city's next up and coming neighborhood, and why?
MC: East Boston. Still affordable but who knows how long it will stay that way.
BA: How important are like-kind exchanges to your business, and what impact would a repeal of the tax provisions allowing the deferment of capital gains taxes impact your business?
MC: Whenever there is a change in the tax laws pertaining to capital gains it will have an impact, but in my agency not so much. We do not deal with many tax defer deals. I think we have only a handful of them in 2015.
Do you want to be featured in our Viewpoints? Fill out our contact form, and you'll be featured too!