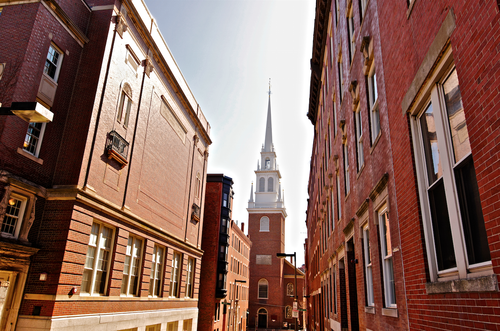 Mayor Walsh has announced that the city of Boston has reached $1.65 billion in housing starts so far in 2015, a 138 percent year to date increase.
Production rates have skyrocketed as Boston works to keep up with the steadily growing population. As of June 2015, 2,461 units were permitted, a 40 percent increase from the previous year.
"This level of investment in Boston's housing market is extraordinary," said Chief of Housing Sheila Dillon. "As we work to make sure that Boston stays affordable, bringing new units on line at a variety of income levels is critical. Last quarter, nearly half of Boston's housing starts were at the middle-income level, and nearly a quarter of this year's housing starts are affordable to lower-income households."
To help speed up the process, Boston's Inspectional Services Department (ISD) streamlined the permitting process and implemented several new departmental polices. This new process allowed the department to process permits at twice the speed, and paved the way for the rapid housing development necessary for Boston's goal to produce 53,00 new housing units by 2030.
In addition to the new streamlined permit process, ISD has created a Zoning Advisory Sub-Committee to expedite the appeals process for one or two family owner-occupied procedures. Along with other departmental upgrades, this committee allowed building permits to be issued at a faster rate than ever before.
"I am extremely proud of the great work my department has been able to accomplish," said ISD Commissioner William Christopher. "This task could not have been accomplished without the leadership of Mayor Walsh and the technology expertise of DoIt. Together we have not only streamlined the permitting process, but also help pave the way for the production of rental units throughout the city."