It's been common knowledge that Boston's rental market is on fire, but is that narrative slowly changing?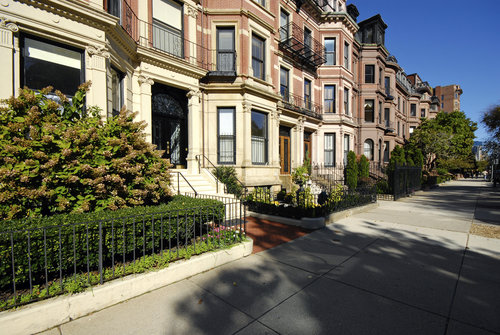 For some time now, the rental narrative has been one as commonly told as that of low mortgage rates. Rents, spurred on by surging demand the nation over, have risen strongly, while the rental vacancy rate has fallen to historic lows.
Did that trend continue in 2015's first quarter, though? Courtesy of the latest trends report from Reis, we were granted an uncommonly detailed look at our local rental marketplace, and arrived at a surprising conclusion – Boston's rental market may finally be leveling out.
First, take a look at the graph below, which shows how rent has grown in the U.S.' largest metro areas from 2014's fourth quarter to 2015's first quarter:
It's very interesting, what's happened so far this year. While markets such as Houston and San Francisco have seen their rents rise 1 and 1.8 percent, respectively, Boston's increased by a minuscule 0.2 percent, the lowest of the metro areas we sampled.
And when it comes to average effective rents, our next graph shows why Boston's rental market needs to cool it:
Clearly, the average rent in Boston is still quite high, with only San Francisco and the mighty New York being higher among the cities we sampled.
Things get a bit cloudier, though, in our final graph, which looks at the 12-month trend of rental growth:
As you can see, Boston's 2015 Q1 number is out of step with the year-over-year trends. Though other markets saw rents rise higher, Boston's 4.5 percent increase is nothing to bite one's thumb at, and show's that rents remained competitive through 2014.
So what does all this mean? Basically, that we can't yet celebrate a balancing of Boston's market. We'll get a better idea when Reis' 2015 Q2 numbers come out this summer, but until then, we'll have to remain content (if not worried) at Boston's high-rent, unaffordable status.