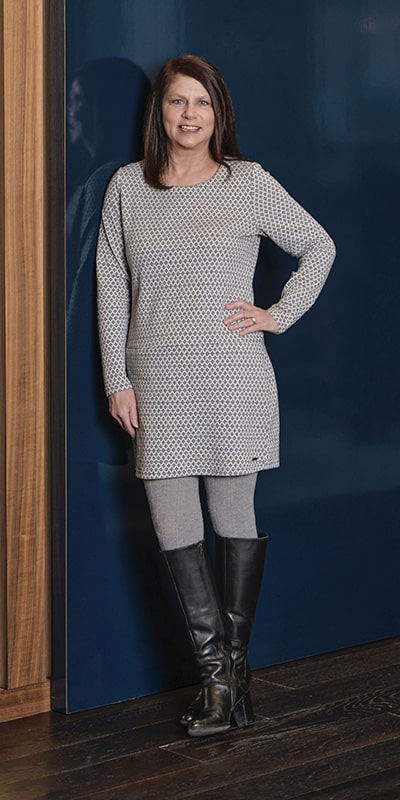 Mortgage professional Patricia Ryan specializes in helping borrowers get approved to buy homes, but her career began with a fortuitous rejection. After graduating from college, Ryan applied for a marketing role at a bank. However, she was denied that job and offered one as a loan processor instead. She took that position, which set her down the path of what would become a long and fulfilling career as a loan officer. Looking back, she says, "I'm so happy they never offered me that marketing job!"
Today, Ryan has 37 years of mortgage industry experience, 28 of them as a mortgage originator. She is a vice president of residential lending at the Danvers branch of Draper and Kramer Mortgage Corp., where she serves clients across Massachusetts, Maine and New Hampshire. Industry publication Mortgage Executive Magazine ranks her among the top 1% of mortgage originators in the nation based on her annual loan volume.
Ryan is known for going above and beyond to help clients and professional partners. "If a borrower is in a challenging situation and has trouble qualifying, I will turn over every stone for them," she says. "If I am unable to make a deal work, I will even make calls to other companies to see if they can help my client. I just don't drop the ball." Her dedication to service also means she's available 24/7.
While Ryan is willing to work with competitors, she rarely needs to. She has access to a vast loan catalog at Draper and Kramer Mortgage Corp. and is very knowledgeable on all programs and borrower types. Her favorite part of the job, though, is assisting first-time borrowers. "Helping clients successfully get into their first homes is my greatest pride," she says.
Looking to the future, Ryan wants to expand her business and help more people achieve the dream of homeownership.