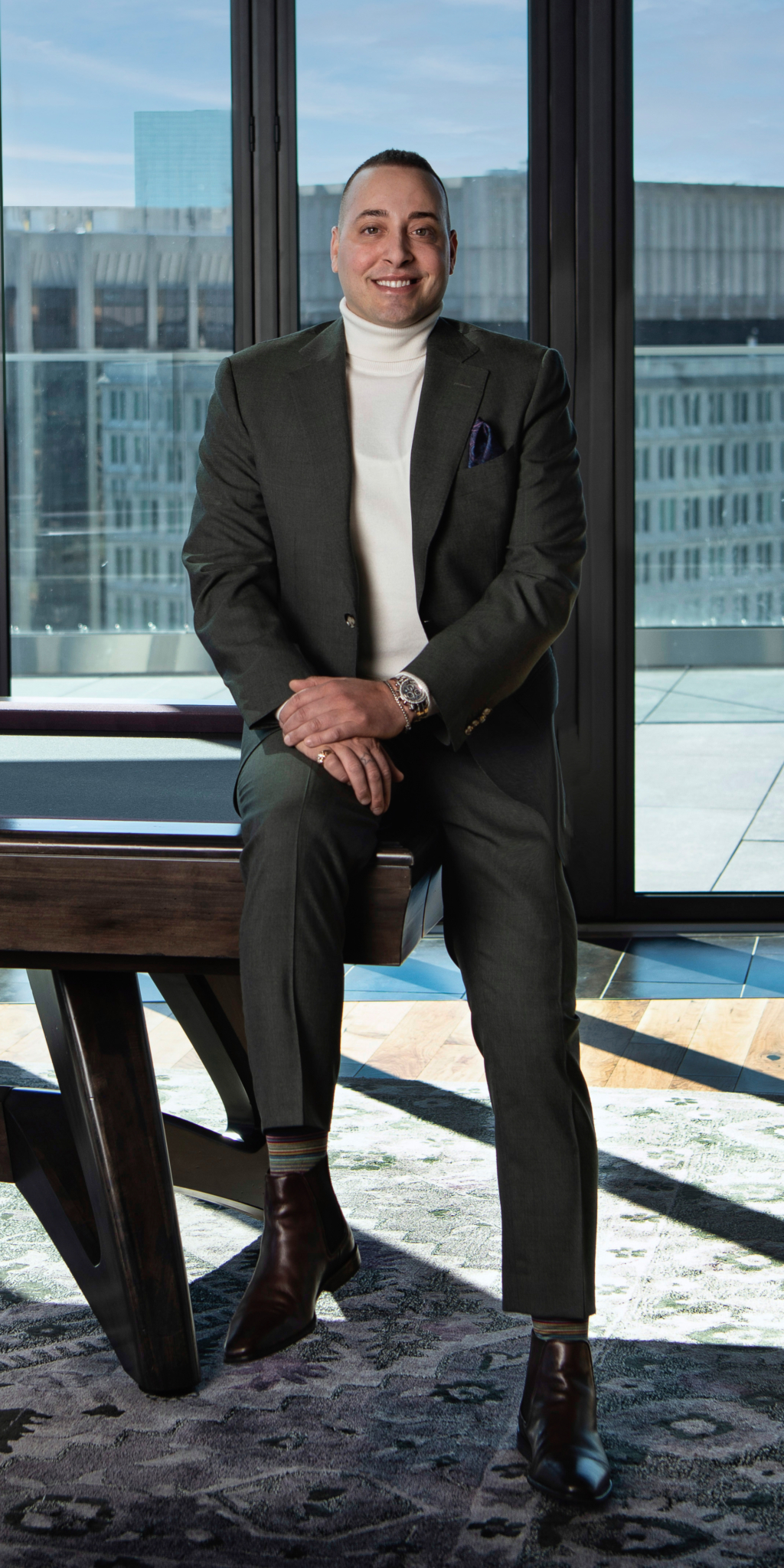 Vincent Rizzo works with all kinds of clients, whether they're looking for a luxury condominium or a starter home. This past year, he closed the two largest deals of his four-year career, with one property selling for $5,495,000, and the other for $3,200,000. This has allowed him to rise through the ranks in such a short time and become the seventh-highest-producing individual agent in Keller Williams Boston-Metro, as well as the sixth-highest-producing agent in Keller Williams New England. In 2020, Rizzo became a member of the Keller Williams Global Luxury division, and in 2021, a member of the company's Sports + Entertainment division.
Coming from a long line of builders, Rizzo takes a different approach to real estate, seeing not just what a home is, but what can be added to it to maximize its value. Even after a deal has closed, clients will often reach out to him for advice on how to renovate their new home. Rizzo has learned the real estate business from his father and grandfather and learned about the local markets by living and working in Boston for his entire life.
His transparent business style makes sure his clients are always confident with the state of their transactions. Rizzo makes sure his clients are up-to-date on the entire Boston real estate market by authoring newsletters and regularly posting about the industry on social media. It's this constant willingness to inform his clients that has allowed him to double his business year-over-year. "Luxury is not a price point," he says. "It's about service, and I make sure I deliver at a high level."
Rizzo spends his free time volunteering at the Dana-Farber Cancer Institute on a weekly basis and going to car shows whenever he can. He pursues his personal passions with the same intensity that he uses to get his real estate clients the best possible deal.