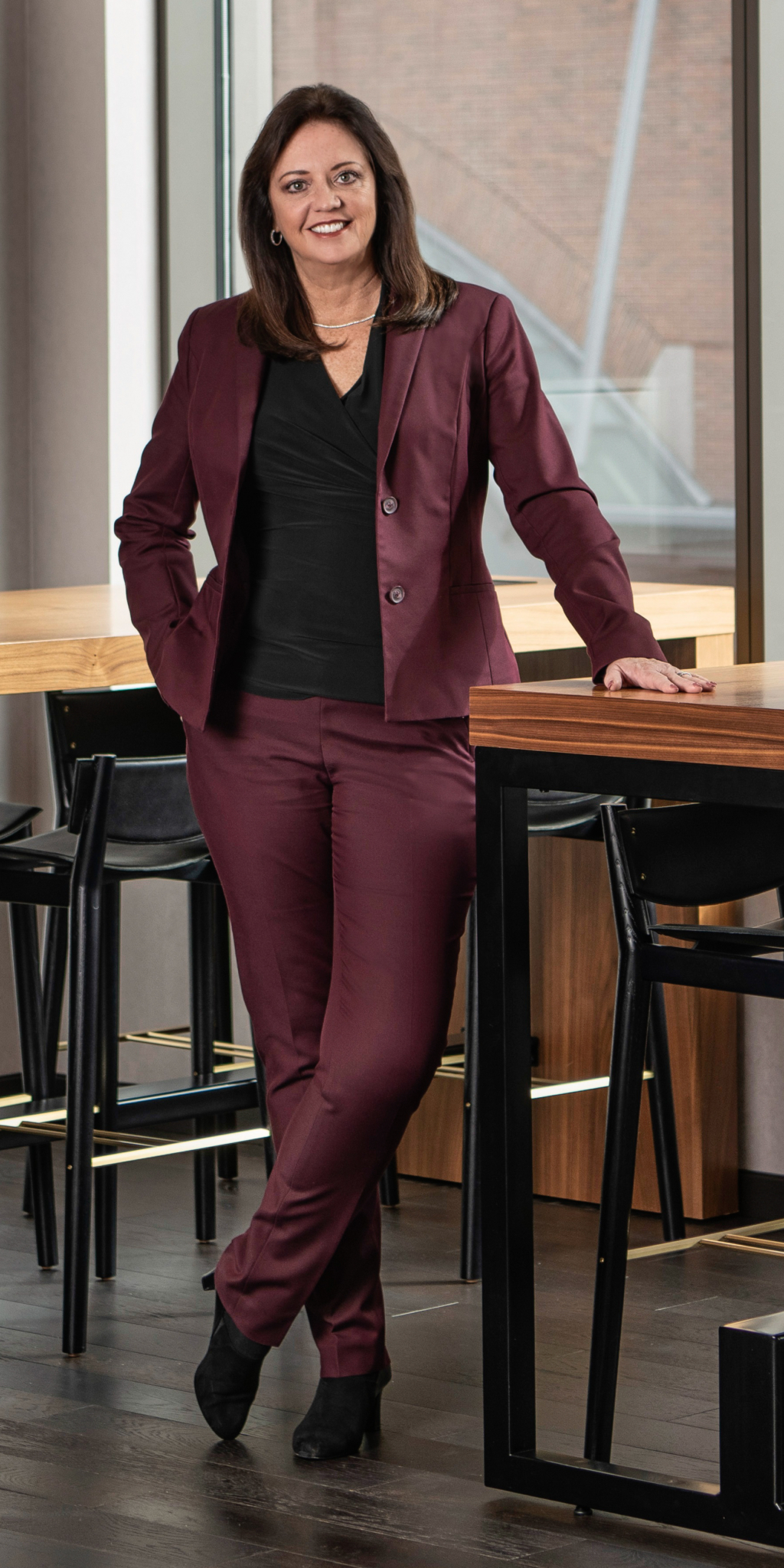 From her first job as a teller at a community bank, Patty Gabriel has devoted her entire career to serving people from within the banking world. That early role led to a position at another bank's mortgage department, where she discovered the mortgage loan officer profession. Excited by the fulfillment, flexibility and growth potential that the job offered, she dove into her new calling.
Today, as a senior loan officer at the Danvers branch of Draper and Kramer Mortgage Corp., Gabriel touts over 30 years of home financing experience and a 99% customer satisfaction rating. Industry publication Scotsman Guide ranks her as one of the top mortgage professionals in the nation on its annual Top Originators list, and in 2021, she closed more than $41 million in home financing.
As a seasoned mortgage expert, Gabriel takes pride in providing a first-class home financing experience for every borrower. By analyzing each client's unique situation, needs and goals, she helps them make smart decisions for their financing. "Borrowers don't all fit the same mold, and they each have different wants and needs," she says. "It's my job to find the best possible solution for each client."
Gabriel sees herself as an educator, as well as a financing facilitator, for her clients. She is always keeping up to date on the ever-changing mortgage market and guidelines so she can be an expert resource for borrowers in her communities. "By staying local, I'm able to build long-term customer relationships, and my clients have easy access to me and the team at all times," she says.
In the years ahead, Gabriel plans to continue doing what she does best: providing exceptional mortgage advice, service and solutions to her clients and partners, new and old.