What was your most interesting job before going into real estate? I have a lot of interesting jobs on my resume – ranging from cliff diver to tennis pro to bicycle tour leader to exercise physiologist, management consultant, and health care executive! Hard to choose because I loved them all!
Where did you grow up? I grew up partially in Minnesota but moved to Colorado when I was 10 years old. At the time I could not understand why my parents moved us from the Land of 10,000 Lakes to the Rocky Mountains of Colorado. But what a great choice!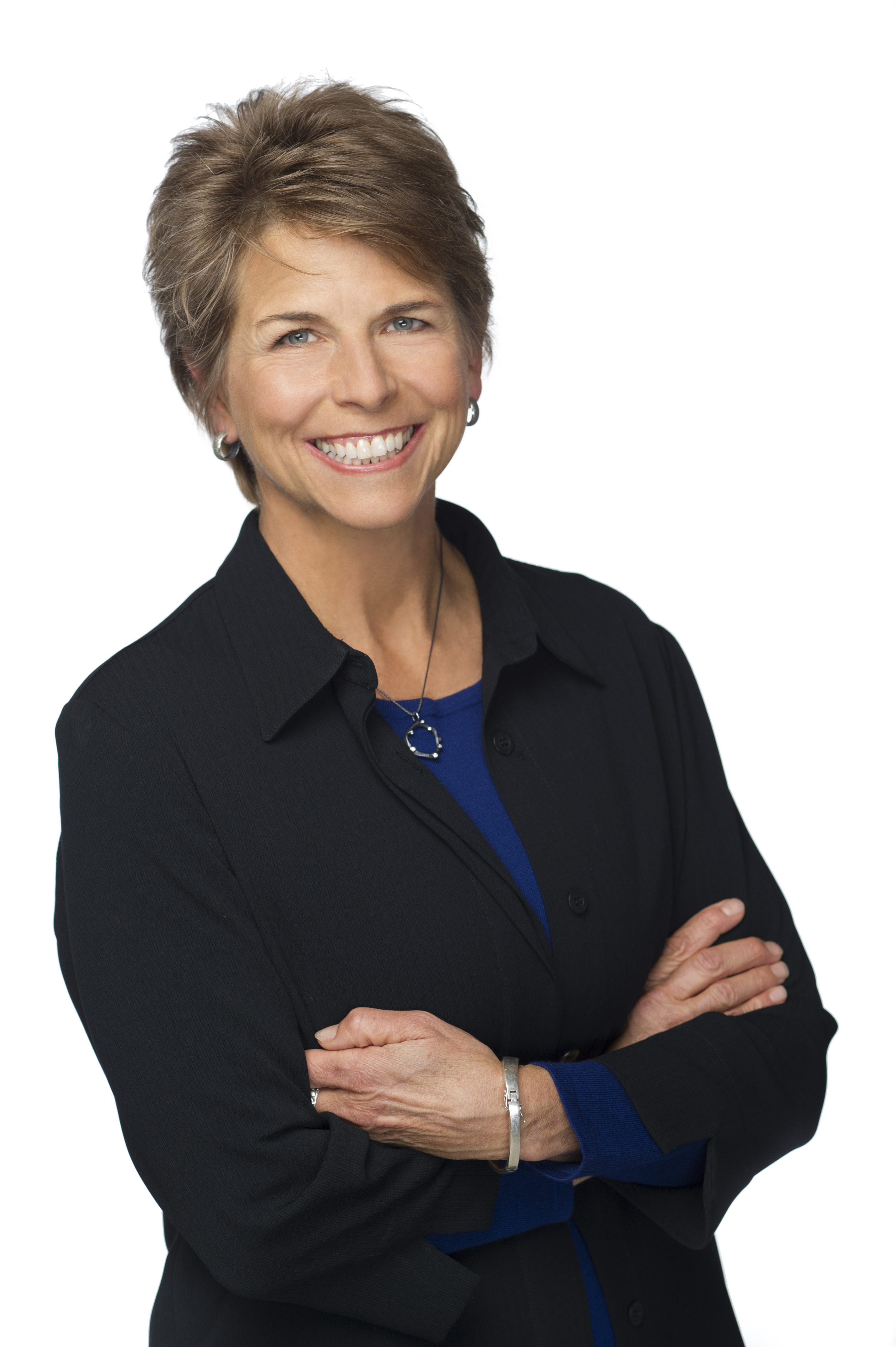 Growing up, what did you want to be? I rarely thought about what I wanted to be ­– other than a ski patrol and a trick ski jumper; that's all I thought about growing up until I was 10 or 12 years old. Then I thought I wanted to be a professional basketball player. In fact, I was motivated to go to college when I was offered a basketball scholarship, but once I got there I really began to fall in love with learning. I wasn't too focused on what was coming up later and never seriously thought about a career until I was graduating with my first Master's Degree in Applied Exercise Physiology from San Diego State University.
What do you do to relax when you're stressed? I run, bike, lift weights, play tennis, and meditate! All of them help me channel my stress into much more productive emotions and a healthier state of mind.
If you could meet any well-known figure (living or not), who would it be and why? It's difficult to choose between Michelle and Barack Obama, both of whom serve as models of grace, elegance, dignity, and decorum, particularly during these times of such unruly political discourse. How the Obamas lead by example is one of their biggest contributions to our society.
What is Boston's best-kept secret? Charlie's Sandwich Shoppe in the South End. It's an unassuming little hole in the ground, but they have the most ridiculously amazing pancakes! And the new Time Out Market Boston on Park Street in the Fenway is now on my radar, and I love it!
What do you love most about the industry? I love how the real estate industry is ever-changing. I like experiencing different things and doing different things. In our business, every day is new and different, so I learn a lot of things every day – whether it's about people or industry trends or anything in between.
How do you distinguish yourself from the crowd of agents? I feel that I can add a different type of value in the real estate process because of my experience as an executive in the business world with a Wharton MBA, as well the important people skills that I have developed throughout my past work lives. This combination has served me very well while building my business and ensuring that we provide our clients with the most responsive, reliable, and trustworthy service possible.
What is the most difficult aspect of your job? The most challenging aspect of the job is dealing with people in very high-stress and emotive situations. Home buying and selling can be extremely scary for people, particularly for those who don't do it very often, so it is our job to keep the process moving along smoothly, anticipate potential problems in advance, and keep our clients well informed all along the way. I want my clients to feel comfortable knowing that we've got their backs at every turn.
What's your best advice for generating new leads? Be who you are, know your market, and have a real commitment to client service! Everyone knows this, but it's not easy to do when there's money at stake.
What has been your greatest accomplishment? Winning an NCAA national tennis championship at the University of Northern Colorado!
What are you binge-watching/reading/listening to lately? I'm not much of a TV watcher. I'm really getting into audiobooks – mysteries, suspense, and spiritual. I'm also into Ted Talks! I spend a lot of time in the car because of the nature of my job, so it's a great medium for me.
What's your favorite meal in Boston? There's an Eastern Mediterranean restaurant in Inman Square called Moona that I have grown to love. Their food is spectacular, and the service is amazing. The last time I dined there they designed the menu specifically for our party!  The setting is small and intimate, and I highly recommend it!
Architecturally speaking, what is your favorite building in Boston? Boston is filled with stunningly beautiful buildings from a range of periods, but the Restoration Hardware store on Berkeley Street in the Back Bay is my absolute favorite. It is a beautiful example of classic Boston brick and brownstone architecture, and it is situated on a charming parcel of land, surrounded by gardens and trees, between Boylston and Newbury Streets. It was originally built as the Museum of Natural History in 1863, and it retains its stately elegance even today.
What's the weirdest thing that's ever happened to you on the job? It happened during a walkthrough with one of my buyers. For context, the reason we do a walkthrough is to make sure everything is in order ready for the closing. Primarily that means that everything that is supposed to be gone from the house has been removed, and that everything that should be there is in place. Then you go to the closing, pay your money, and get your keys.  The walkthrough should take 10 minutes at the most. On this particular day, I attended the walkthrough with the buyers, only to find the owner still there, sitting in the living room watching television! She was very surprised that we were there with her agent to do the walkthrough! I guess her agent wasn't very clear with her what it means to close – you need to move out!
What's one thing people are surprised to learn about you? People are often surprised to learn that I'm a Realtor with a Wharton MBA education. Most of my Wharton classmates are now sitting in executive boardrooms of big and successful companies. I choose a different path, initially directed toward healthcare management, but then into real estate. I find that the real estate business best suits my skills and interests, but people are still surprised when they learn about my educational background.
What is your favorite vacation spot and why? I spend a lot of time in Provincetown because it is so unique and beautiful, but I also really enjoy spending time in Laguna Beach, California. It feels like home, but it is still very much a wonderful vacation spot for me!
In 10 words or less, what is your advice for someone new to the industry? Choose carefully where and with whom you work, at first.
What's your favorite real estate iPhone/Android app? It's not a real estate-specific app, but the thing that's changed my life most significantly is Waze! It gets me to where I need to go in the fastest route possible – which is always a huge help when I'm running from showing to showing.
Who are your favorite people to follow on social media? My Clients! I love seeing how they grow into their homes and their lives, and it's so fun watching their kids grow up and become upstanding members of their communities.