Welcome to the fourth annual Who's Who in Boston Residential Real Estate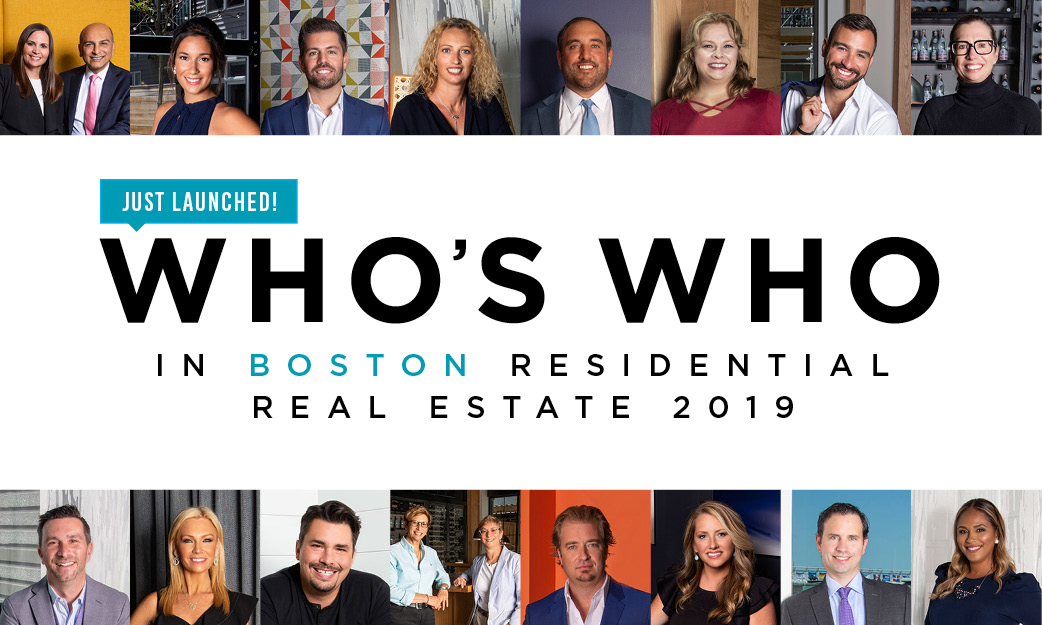 This 2019 edition recognizes the agents, developers, lenders and affiliates who proudly represent the real estate industry in Boston. We celebrate those who have consistently ranked among the top producers in the field, as well as those who have achieved a higher level or enjoyed a noteworthy accomplishment in their career this year.
Even though they serve in a variety of roles, this year's collection of Who's Who are known for their dedication, loyalty and hard work. They are skilled and worthy ambassadors for the real estate industry and for their local communities. Along with making important connections and building impressive credentials, they find time to give back through volunteering and charitable contributions.
Read on to see who's who in Boston residential real estate.
---
Photos by Rachel Tine.
Special thanks to Lantera at Boston Landing, The Pioneer and the St. Regis Residences' sales center for offering up their stunning spaces for this issue's photo shoots.