Why new construction isn't easing Boston's inventory problem
by Meg White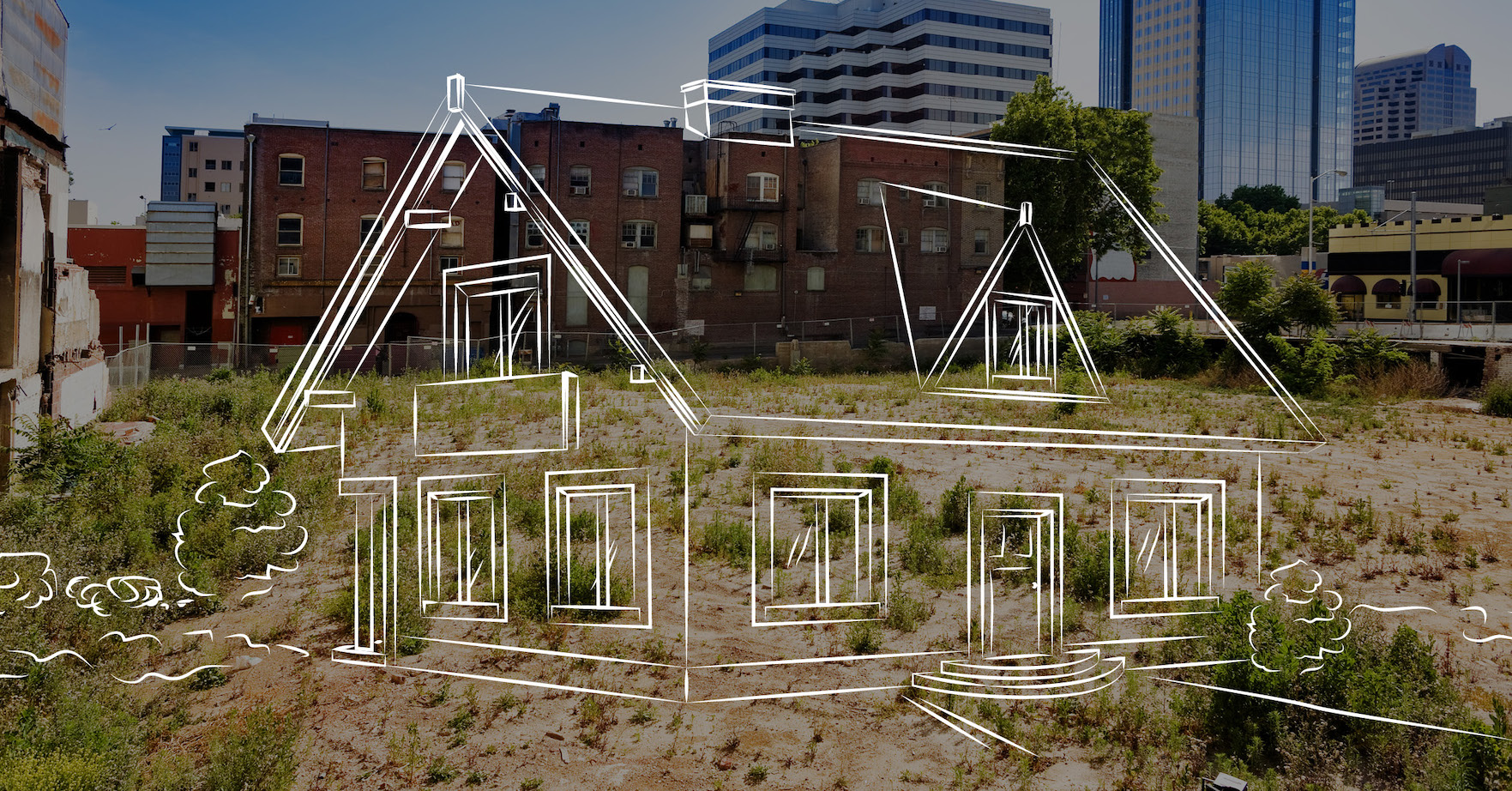 New construction is often pointed to as one possible solution to the lack of affordable housing in this country. Indeed, it's rare these days to read a National Association of Realtors release of market data that's unaccompanied by a remark from the organization's chief economist about the need for more building activity in the entry-level sector.
The numbers back up the rhetoric. The National Association of Home Builders announced last week that over the first six months of 2019, the issuance of single-family permits was down 6.1 percent over this time last year. A whopping 42 states registered a decline in single-family permits issued over this time period, with Illinois clocking in at a -10.2 percent growth rate year-over-year.
Now that the Great Recession can no longer be blamed for a depressed new-home market, the homebuilder community has offered a succinct answer to the reason for its industry's sluggishness. But some researchers are poking holes in their assertions of late.
"We've been studying these markets for a long time and the mantra is 'labor, lumber, laws and land,'" said Edward Pinto, co-director of the American Enterprise Institute's Housing Center, noting that prices for building materials and skilled workers don't typically vary much across the country. "How do you explain these tremendous variations that are happening across the country?"
To try answering that question, Pinto and his colleagues organized American cities into groups in terms of their movement in three areas: home price appreciation, wage and job growth, and new construction activity. Perhaps unsurprisingly, the Boston area ranked among the top 10 most expensive housing markets in the U.S. according to average sale price.
What 'entry-level' means in Boston
There's also a stark difference in the type of housing that's lacking. To get at this factor, the AEI Housing Center broke their data into two economic sectors: entry-level and move-up. Both segments of the market were near the top of the list according to price out of all 60 cities analyzed by the AEI. As of the first quarter of 2019, an entry-level home in Boston sold for an average price of $321,000, while a "move-up" home went for an average of $779,000. Based on AEI's data, the line separating an entry-level listing from a move-up property was right around $474,000. In Q1 2019, 55 percent of home sales fell into the entry-level segment, while 45 percent were in the move-up market.
Clearly, there is a high level of demand for homes at the right price in Boston, but builders still can't keep up. AEI found that newly built homes accounted for only 1.7 percent of Boston's total housing stock in Q1 2019, compared to 2.1 percent nationally. And while the new construction market was responsible for more than 10 percent of all U.S. home sales at the time, it accounted for just 4.7 percent of all sales in Boston. In this regard, the city is ranked near the bottom of the 60 metro areas analyzed by the AEI.
What's really holding back construction
So if the national line about material prices and lack of skilled labor isn't what's holding back new construction in cities like Boston, what is? First of all, labor costs are a simplistic way of looking at shortages. Rather than blaming high wages for the cost of construction in Los Angeles for example, Pinto suggested that really it's the fact that tradesmen are more plentiful in lower-cost markets because their wages stretch further there. Also, while the actual cost of land is relatively stable, a more reliable and geographically linked problem for local builders is local permitting and regulatory delays, as well as impact fees.
And assuming Pinto and his colleagues are right about the fact that lower lumber prices and an even labor market won't bring new construction roaring back to Boston, what will? One solution that's piqued interest at the AEI Housing Center is enabling more accessory dwelling units and two- to four-flat buildings. Pinto said recent changes to single-family zoning laws in Oregon and Minneapolis are gaining traction nationwide because they don't generate a lot of new rules for developers, and they work off of theories that have demonstrated successes over the long run. Incremental increases in density (say, a handful of two-flats where there was once single-family housing, as opposed to a big new high-rise) means cities don't need to invest in a lot of new infrastructure. In fact, such density levels are closer to what many cities saw with the Baby Boom in the 1950s.  "A very small change in land use laws can have a huge impact," Pinto said. "It brings middle level housing to the fore."