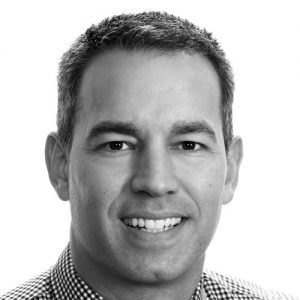 Name: Zach Christman
Job Title: Senior Sales Associate
Company name and office location: Unlimited Sotheby's International Realty in Newton Centre.  We also have offices in Brookline and Jamaica Plain.
What was your first job in the realty industry? I started out working as a rental agent in Newton Centre.
Where did you grow up? Newton Centre
Growing up, what did you want to be? From a professional athlete, teacher, architect and now realtor, I always wanted to work with and help people.
What do you do to relax when you're stressed? Find a beach. The ocean can cure a lot!
If you could have lunch with a well-known figure (living or not), who would it be and why? Eddie Vedder from Pearl Jam.  He is a great musician with a captivating personality.
Where is your favorite place to hang out? Any spot where I can connect with family and friends over a good IPA and wings!  One of my favorite spots these days is Steel and Rye in Milton, MA.
What do you love most about the industry? I enjoy the challenge of waking up to something new each morning. No day is the same, no deal the same and no client the same.
How do you distinguish yourself from the crowd of agents? Born and raised in Newton, my knowledge of the area has proven to be invaluable. I'm able to give clients an edge with real estate, but also provide an inside-look into what the communities have to offer.
What is the most difficult aspect of your job? Trying to counter all the misinformation that exists.
Where do you go to network and meet new clients? Anywhere I can bring a business card. From professional seminars to community events and every-day personal interactions, networking is the key to this business.
What has been your greatest accomplishment? I've built my business mainly via referrals, diligently working to exceed clients' expectations one hundred percent of the time.
What was the last good movie you saw or book you read? Won't You be My Neighbor, the documentary about Mr. Rogers, and Wind River, a captivating thriller with Jeremy Renner.
What is your favorite restaurant? The Table at the Seasons or Taste and Deuxave in the Back Bay.
Architecturally speaking, what is your favorite building in Boston? The Pierce.
What kind of car do you drive? Audi A4
Smartphone or paper? Paper
What is your favorite city after Boston? Locally Portland, Maine. It's your quintessential New England town with a quaint Main Street, vibrant food scene and local shops. Outside of New England, I would have to say it's a toss-up between Chicago and Nashville.
In 10 words or less, what is your advice for someone new to the industry? Build a business plan every year to achieve your goals.
What's your favorite real estate iPhone/Android app? Curate, a Virtual Staging app by Sotheby's International Realty
Who are your favorite people to follow on Twitter? Ryan Reynolds, Barack Obama and Dan Rather
---
Want to be featured in our Agent Snapshot? Click here and complete this survey. Agent Snapshots are published on our website and shared in our newsletter and social media feeds.