This Week in Boston Real Estate: MBTA repairs, housing vouchers and more
by Andrew Morrell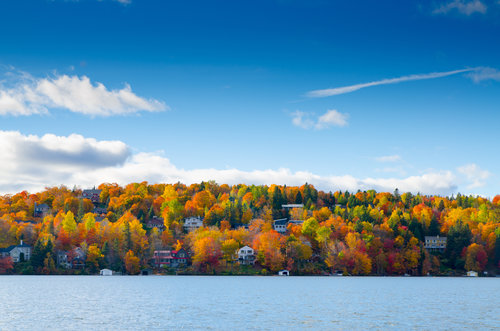 A large number of stations and parking garages under the purview of the Massachusetts Bay Transportation Authority (MBTA) are in serious disrepair, according to the agency's own analysis. In a study it conducted to meet new regulations set by the Federal Transit Agency, 60 percent of MBTA's stations or parking facilities were ranked a 1 or 2 out of a possible 5 points for their condition. Common issues include out-of-service elevators, leaking ceilings and structural damage patched with plywood, WBUR reported. In further analysis of the study, the Boston Globe found that some of the lowest-rated T stops include high-traffic hubs like South Station, Back Bay Station and the JFK/UMass Red Line stop. Eleven out of 22 Orange Line stops received the lowest possible rating of 1. In response to media inquiries, the MBTA asserted that none of these issues posed a health or safety threat to passengers.
In other local real estate news:
City Council member and Roxbury resident Kim Janey proposed a city voucher program to stem the tide of rising rents and subsequent gentrification that studies have shown may be on the horizon. A previous study conducted by the city found that while housing costs rose 36 percent in Boston as a whole between 2010 and 2015, they spiked 70 percent in Roxbury. Janey introduced the idea of a voucher program that could subsidize some housing costs for low-income renters and homeowners, with those funds being provided from a higher property tax levy on luxury condos. At the Sept. 12 meeting where she proposed the idea, Janey said she would submit an order for a hearing on the matter with the entire City Council.
Boston was ranked sixth in a SmartAsset survey of the "most livable" state capitals in the U.S. "Specifically, we compare the cities across metrics like discretionary income, unemployment rate, dining and entertainment establishment rate, violent crime rate and property crime rate," the survey report explained. Many other New England state capitals made it into the top 10 along with Boston, with the exception of Hartford, Connecticut, which was ranked second to last. Earning high marks for Boston were its high proportion of cultural establishments and high-quality dining options. The city also had the third-lowest property crime rate out of all 50 cities, but above-average unemployment and violent crime rates.
While Boston gets all the credit, another study from WalletHub named Massachusetts as among the "happiest states" based on a variety of metrics. The Bay State came in at No. 16 overall, with high marks for the "emotional and physical wellbeing" and "work environment" of its residents. Based on the survey of various data, the state had the third lowest suicide rate and the fourth fewest average work hours in the nation.