Boston ranks as one of the most sustainably powered cities
by Kyle Scheuring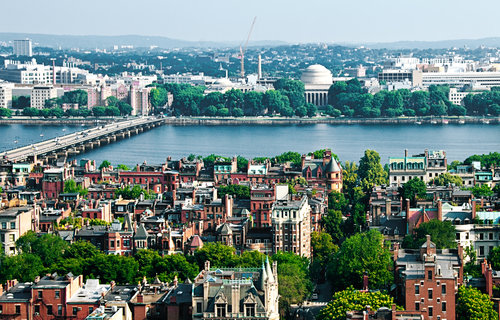 The shift from non-renewable energy to sustainable power has been a slow process, but some cities are climbing faster than others, leading the country in green buildings and power.
CommercialCafe ranked the 40 most sustainably powered cities in the U.S. and the East Coast has some catching up to do. Of the top 10, Boston is one of only two on the East Coast. Boston ranks No. 5 while Washington, D.C secures spot No. 9.
Scoring was based on a combination of point values granted to each city based on emissions levels, green initiatives, alternative energy use and more. CO2 emission made up the bulk of a city's final score. Smaller point values stretched from 0 to 5 based on commuting figures such as walking and biking to work, energy sources such as biomass and hydroelectric and source reduction such as limiting oil, coal and nuclear use.
With these point values, Boston scored 80.68, comfortably placing it among other sustainable giants such as Portland, OR and Seattle.
In Boston's point breakdown, a significant amount of points have been awarded for ACEEE, the category that rank's a city's policies and programs. Boston has achieved the highest score thanks to many of its green initiative programs like Greenovate, the city's goal to be completely carbon neutral by 2050. This is just one of the city's many programs encouraging green, sustainable living and business.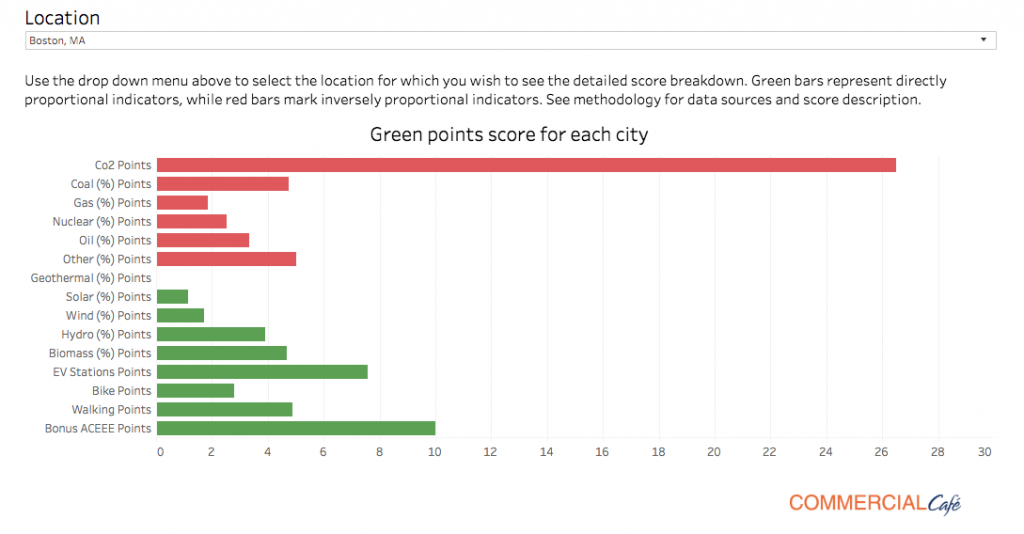 Specific point breakdowns of each city are available in the report.