This Week in Boston Real Estate: Building costs, record-high home prices and more
by Lauren Clohessy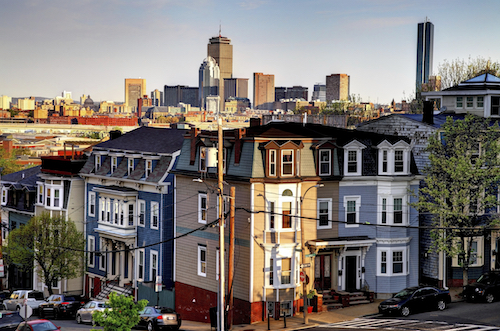 Numerous Boston industries face higher costs and lower revenue as the Trump administration's trade war with China and tariffs on steel and aluminum continue. According to Curbed via the Boston Globe, industries like real estate and transportation face the threats of  potentially halting large projects or raising costs for homeowners and renters as a result of tariffs eating into margins. The taxes on steel could prevent the development plans around the city from continuing. With growing animosity from the international community over tariffs, tourism numbers in Boston and other American destination cities could drop, hindering the hospitality sector. The uncertainty of the situation remains for now, leaving builders to plan on higher expenses and the tourism industry to wait and see.
In other Boston real estate news:
Pending single-family home sale prices throughout Massachusetts in June reached their highest levels since 2004. The

Massachusetts Association of Realtors reported

median prices for single family homes reached $430,000, making it the second time in 2018 that the price rose over $400,000. The median pending sales price for single-family homes in June was the highest on record since MAR started collecting data in 2004.

The Boston Planning & Development Agency approved new development projects that will bring 252 residential units to the area. The BPDA Board of Directors approved four development projects: 603 Dorchester Ave., 1950 Washington St., 5 Washington St. and Willet Street Expansion. It also approved Notice of Project changes for developments including Hub on Causeway and 63 Melcher St.

Boston Real Estate Times

reported the BPDA Board also approved a "Smart Utilities Policy" to ensure large development projects include an 8 percent increase in linkage fees for developers to assist with the city's goal to expand affordable housing.

The Northeastern University Center of Family Business named Kaplan Construction as a Massachusetts Family Business of the Year. Kaplan Construction was honored at the Massachusetts Family Business Awards ceremony, where the company also received a certificate of generational achievement, according to the

Boston Real Estate Times

. "Family has remained our foundation as Kaplan Construction has grown and evolved since its founding 42 years ago. We celebrate great longevity in our core staff and have welcomed a second generation of dedicated employees to our company," said Kaplan Construction chief operating officer Jane Kaplan Peck.