Boston-area home prices rise while sales fall
by Claire Brennan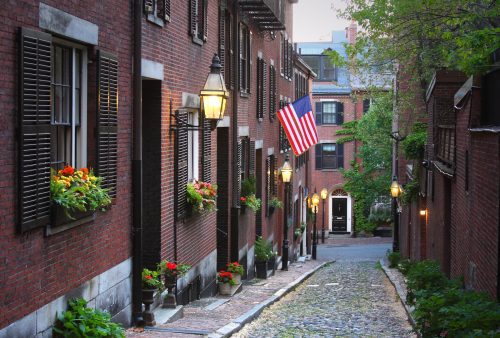 The greater Boston area saw a drop in sales and a rise in price for both single-family homes and condo sales in March, according to the latest report from the Greater Boston Association of Realtors (GBAR).
Sales of single-family homes declined 13.1 percent to 728 home sales in March, down from 838 last March. Condo sales dropped to 10.3 percent, from 823 last March to 738 this March.
Meanwhile, the median sales price for single-family homes rose to $579,950 — up 4.9 percent from $552,912 last March. The median sales price for condos also rose, from $515,000 last year to $547,608 this March — a jump of 6.3 percent. Both median prices are records, according to GBAR.
Across the Boston area, the number of listings for both single-family homes and condos dropped in March. There were 1,970 active listings for single-family homes — down 22.9 percent from 2,556 last March; meanwhile, there were 1,316 active condo listings, down from 1,706 last March — also a decrease of 22.9 percent.
"The record-high prices have yet to quell buyer enthusiasm, as we have eager buyer population looking to close on a home as soon as they can. Our issue continues to be that our inventory of homes for sale is lagging behind the demand for housing, which has effected [sic] our overall sales totals," said Marie Presti, GBAR President.
Inventory struggles continue statewide
Along with the greater Boston area, March sales of both single-family homes and condos in Massachusetts dropped, according to the Massachusetts Association of Realtors (MAR). Sales of single-family homes dropped 8.8 percent 3,354 in March from 3,679 in the same month last year.
Median prices are rising around the state, with the median price for a single-family home in Massachusetts growing 5.4 percent to $369,000, up from last year's $350,000. The median price for a condo this March was $389,900, up 16.4 percent from $335,000 last March. This marks the first time that the median price for condos was over $10,000 over the median price for single-family homes since MAR started recording the data in 2004.
"In real estate we know it's all about location, location, location," said Rita Coffey, MAR's 2018 President. "Today we know that land and square footage might not be the biggest predictor of how much your home is worth. This is why we see condos in hot neighborhoods selling for more than single-family homes state-wide."