This Week in Boston Real Estate: Bookies weigh in on Amazon chances and more
by Kelly McCabe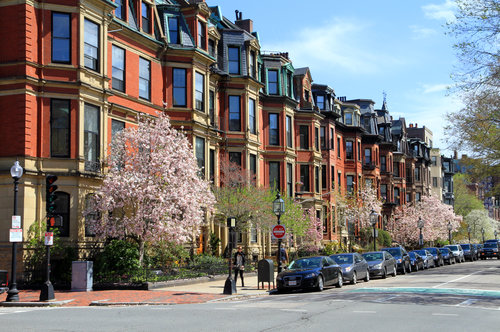 Now that we've thrown away the 2017 calendars and ripped open the 2018 versions, cities around North America are even more anxiously awaiting word from Amazon on where its new second headquarters will be. The e-commerce giant has said it'll announce the location of HQ2 early this year, and speculation is heating up despite frigid weather gripping much of the country. Paddy Power, a Dublin-based gambling website, recently said Boston's odds of landing the coveted development are 7 to 1, third only to Atlanta and Austin, Texas, which both have odds of 3 to 1.
Elsewhere in Boston real estate news this week:
NeighborhoodX released its most recent analysis of the price per square foot of real estate in various Boston-area neighborhoods, with the least being $169 in the city of Chelsea and the most being Back Bay, where it's $3,857. How does your neighborhood stack up?
Plans for Winthrop Square tower in downtown Boston recently recently shrunk to 691 feet tall. When it was first proposed, it was planned to reach 775 feet, but developer Millennium Partners scaled back to 702 feet this fall due to FAA worries, according to Curbed Boston. The 52-story mixed-use tower is planned to have 1.6 million square feet of space, including 640,000 square feet of condominiums.
Things in real estate may have slowed down over the holidays, but they didn't stop, especially for the recent buyer of a $3.19 million single-family home in Newton, which marked the biggest sale of the week. The home has five bedrooms and six-and-a-half baths in 7,780 square feet, according to The Boston Globe.