New home sales were up in August, but is that a sign of a strengthening market?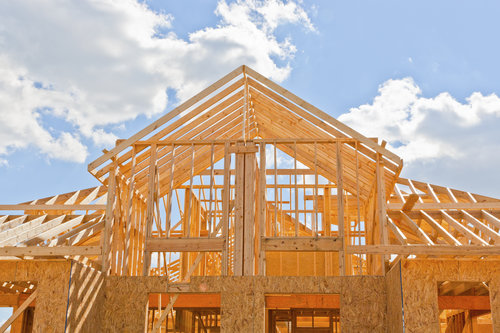 In August, new home sales rose 5.7 percent month-to-month and 21.6 percent year-over-year to a seasonally adjusted annual rate of 552,000, according to the latest numbers from the U.S. Census Bureau. Those numbers not only defied analyst expectations, but also came at time when much of the housing market is slowing for seasonal reasons.
As encouraging as those stats are, though, they obscure some of the more complex trends currently at work in new construction, and below, we've detailed four of the most compelling:
1. Year-to-Date Sales Growth –  For the first eight months of 2015, there were 359,000 new home sales, an increase of 21.1 percent over the same time period in 2014. Monthly and yearly sales statistics are notoriously erratic in the new construction market, so such a strong year-to-date number indicates more convincingly that 2015 will be a very positive year for new home sales.
2. Moderating Prices – After rising to unsustainable levels in 2014 and early 2015, new home prices have balanced considerably in the second half of this year. In August, the median sales price of new homes was $292,700, while the average sales price was $353,400. By monthly measurements, those prices were up 0.55 percent and 2.5 percent from July, and though median price rose 0.34 percent from August 2014, average price was down 0.79 percent. The rising prices of 2014 and early 2015 pushed new construction out of reach for most American consumers, so the current price moderation is a very welcome sign for middle-class and first-time buyers.
3. More Balanced Inventory – The key factor in 2015's moderating prices has been a more balanced inventory of new homes. The market share for luxury homes in new construction (those priced $500,000 and up) has skyrocketed in recent years, rising from 4.65 percent in August 2002 to 15.56 percent in August of this year, while at the same time, new homes priced $199,999 and below have fallen from 55.81 percent to 22.22 percent.
As our graph below demonstrates, though, lower-priced new homes have made somewhat of a comeback in the last year, and the price of new homes has moderated as a result:
4. Still Far from Normal – Even with all the aforementioned positives, the new construction market still has room for improvement before it returns to its pre-boom norms, and nowhere is that more apparent than in the existing-to-new ratio. A comparison of existing-home sales to new home sales, the ratio normally runs at a 6:1 rate, meaning six existing sales to every new home sale. In the post-boom housing market, though, economic forces (namely foreclosures, distressed sales and historically low building) have tilted that ratio more towards existing homes, and the ratio in August was 10:1. Simply put, until that ratio returns to the 6:1 mark, housing cannot be considered truly recovered.