One in four renters is severely rent burdened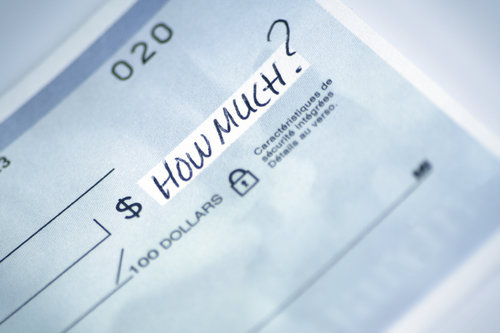 Based on current trends of rent gains outpacing incomes, the number of severely burdened renters could increase by up to 25 percent by 2025, according to a study published by the Joint Center for Housing Studies of Harvard University. The study analyzed various scenarios based on rent increasing faster than income and visa versa.
In 2000, the number of severely burdened renters – meaning those for whom housing costs consumed half their monthly income – was seven million, and by 2013, 11.2 million renters, over one in every four, were severely burdened by rent. Although that was slightly down from 2011, which had a record level of burdened renters at 11.3 million, the supply of affordable housing has not kept pace. In 2013, the 11.2 million severely rent-burdened households competed for 7.3 million affordable units, or 3.9 million too few.
Demographic Trends Bolster Rent Burdens
From 2015 to 2025, the most likely scenario will be that rents will continue to outpace incomes. If rents outpace income by 0.25 percent, 400,000 more households would become severely rent burdened over the next 10 years. In the worst case scenario, where rents outpace incomes by 1 percent, three million more people will become severely rent burdened, or an increase of 25 percent.
If rents and incomes grew equally, demographic trends alone would raise the number of severely burdened renters by 1.3 million, a 11 percent increase.
Even assuming income outpaced rents by 1 percent (which the study noted was "only under the most optimistic of scenarios"), only 169,000 households, or 1.4 percent, would begin to earn enough to move out of the severely burdened bracket.
Unaffordable Housing a Zero-Sum Game
The study cites failure on two levels: public and private. In the public sector, the amount of people who need assistance is vastly overwhelming local, state and federal programs to supply assistance. Of the 7.7 million unassisted very low-income renters with the most housing needs in 2013, as defined by the U.S. Department of Housing and Urban Development, only 26 percent received proper rental assistance.
As mentioned before, there is a substantial lack of affordable units for severely rent-burdened households, and the private sector is not providing the necessary affordable units. Construction is happening on record pace, but the focus is now on luxury construction, not affordable construction. The average median rent of newly constructed units in 2013 was $1,290, about half of the median renter's monthly household income.
We've reported in the past on the stagnation of wages, which barely outpace inflation, and how rising rents stall renters from buying, despite a desire to own a home. With the homeownership rate at 63.4 percent, the lowest level since 1967, there are more renters now than ever before. This has created an awkward Catch-22 situation where, even though renters want to buy, there is no affordable inventory for them to start building equity. Renters become burdened, which prevents them from building the wealth they need to push themselves out of the burdened bracket.