Falling inventory, rising prices, shrinking affordability – the same old in Boston's housing market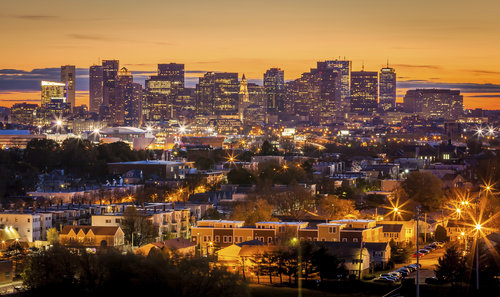 Just as it never seems to rain in California, housing inventory never seems to increase in the Greater Boston market.
According to the latest numbers from the Greater Boston Association of Realtors, housing inventory for single-family homes fell 13.5 percent year-over-year in July to a 1.9-month supply, while condo inventory declined 17.4 percent to a 1.2-month supply.
Supply and Demand
Home sales in Boston's market were uniformly positive. With 1,895 sales in July, the single-family market posted a 9 percent increase over last year, while the condo market's 1,323 sales were a 10.6 percent jump.
With sales rising and supply falling, though, prices continued to rise. In the last year, the median sales price for single-family listings has risen 5 percent to $530,000, while for the condo market, prices are up 9.8 percent to $460,000. In the last two years, single-family prices have jumped 12.8 percent, and condo prices by 17.9 percent; both segments are now priced higher than they were during the boom years.
The Boston Housing Affordability Crisis
Those aforementioned trends damaged Boston's housing affordability, which has in the last year fallen 4 percent for single-family homes and 8.2 percent for condos. Single-family affordability is now at its lowest level since 2008, while condo affordability is just above its 2010 levels.
Boston new construction is currently at its highest level since the downturn, but that has not translated into any price relief for homebuyers, and for one simple reason – very little of that construction has centered on affordable housing. According to Census Bureau numbers, 84 percent of Boston's building permits this year have been for multifamily projects, while single-family permits remain 50 percent below their historical levels. And according to research from the Furman Center, of the new construction projects hitting the market, just 29 percent are affordable to middle-income consumers, and only 11 percent are affordable to lower-income consumers.