After a few months of negative sales activity, homes sales in Boston positive in June, albeit with caveats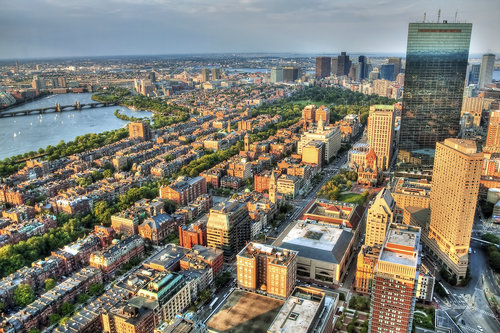 Home sales in the Boston area rose 8.7 percent year-over-year in June, reversing a few months of sales declines, according to the latest market analysis from the Greater Boston Association of Realtors (GBAR).
Year-to-date, however, Boston home sales are running 3.3 percent behind where they are in 2014, and that contrast between yearly and YTD measurements runs through Boston's entire housing market.
Single-Family Home Sales Take Off
In Boston's single-family market, home sales bounced back in a major way, rising 10.1 percent year-over-year to 1,853. Sales are still running flat year-to-date, but pending sales are up 28.8 percent from a year ago, so more closings are on the way.
Median sales price moderated somewhat, rising 3.2 percent yearly and 5.2 percent year-to-date. Even with those smaller increases, GBAR's Housing Affordability Index still worsened, and is down 2.9 percent thus far in 2015.
Also contributing to housing's falling affordability is inventory, which shrunk further in June. Year-to-date numbers are not yet available, but year-over-year, single-family inventory fell 14.2 percent to 3,642 listings, or a 2-months supply.
There is one positive element to Boston's low inventory – on average, Boston home sellers received 99.3 percent of their list price, up more than a percentage point from a year ago.
Condo Market Mirrors Single Family
Boston's condo market followed an identical pattern to its single-family market:
Closed sales were up 6.9 percent year-over-year and down 7.5 percent year-to-date, but pending sales' 25.1 percent increase indicates more closings in the future.
Median sales price rose 4.5 percent yearly (to $459,900) and 7.7 percent year-to-date (to $447,670), pushing housing affordability down 5.3 percent so far this year.
Condo inventory, meanwhile, fell 17.2 percent from last year to just 1,658 active listings, or a 1.2-month supply.
Pricing is even more competitive for Boston condos, with sellers receiving 101.6 percent of their original list price (up from 100.7 percent a year ago).
Long-Term Trends in Boston Housing
Although GBAR cautioned against any market forecasts until 2015 is over ("Forecasting market trends can be as dicey as the weather," the association's report read), longer term trends for Boston's market do follow a distinct pattern that is difficult to ignore:
For instance, in the last two years, year-to-date home sales are down 5.8 percent for single family and 9.2 percent for condos, but median sales price over the same time period is up 12.9 percent for single family and 15.5 percent for condos.
Also related are affordability, inventory and time on market. Since 2013, housing affordability is down 9.6 percent for single family and 10.6 percent for condos, while inventory is down 9.9 percent for single-family and 26.7 percent for condos, and time on market is down 10.2 percent for single family and 14.1 percent for condos.
It's difficult to say if that direction will remain through the rest of 2015, but two years of sustained trends are unlikely to reverse over six months.