There have been some positive developments in housing and the economy, as of late, that that has not translated to widespread sentiment among consumers.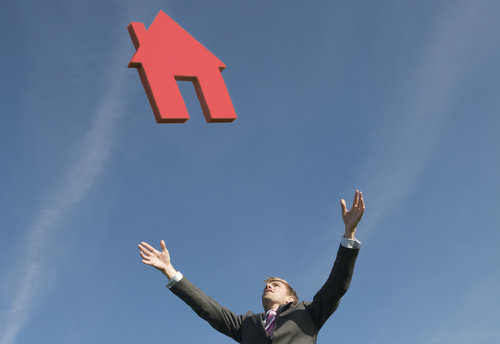 Call it "The Great Economic Divide."
Though the economy and the housing market have both put up some of their best numbers in years (the latest jobs report being a particularly shining example), such progress has not translated to greater consumer confidence – a fact highlighted month after month by the Fannie Mae National Housing Survey, a detailed examination of American's sentiment on housing and the economy.
And what did Fannie Mae uncover in its newly released survey for December? Here are seven key findings:
1. The Mortgage Rate Honeymoon – Although we began 2015 with mortgage rates at record lows, consumers are tapped in with the reality that rates will rise this year; according to the survey, 48 percent of consumers expect rates to rise in the next 12 months, a 3-percentage-point increase from November.
2. Buy a House? – Only 64 percent of consumers now think it is a good time to buy a house; that's down from 68 percent in November, and ties an all-time survey low.
3. Rent a House? – At the the same time, consumers are not necessarily high on rentals; 53 percent expect rental prices to rise, and only 4 percent expect rents to fall.
4. Movin' Out…Into a Rental – Perhaps most interesting of all, only 61 percent of consumers would buy a home if they were going to move; that's an all-time survey low, and the share of those who would rent rose 3 percentage points to 34 percent.
5. Financial Uncertainty – Forty-five percent of consumers expect their financial situation to improve in the next 12 months, but 42 percent expect no improvement; and at 12 percent, a decent amount of consumers still see their finances worsening this year.
6. Income Stagnation – Fourteen percent of consumers report that their income is "significantly lower" than it was a year ago, which is up from 11 percent in November; furthermore, 58 percent report that their income is the same.
7. Rising Costs – Finally, for 34 percent of consumers, household expenses are "significantly higher" than they were a year ago.
Fannie's survey was not universally bad – the share of consumers who think the economy is on the wrong track fell from 59 percent in 2013 to 51 percent in 2014 – but the survey's other findings make it abundantly clear that we're not yet out of the woods, and that agents should bear that in mind when dealing with their clients.