The manner in which prospective homebuyers search for residences suggests very interesting things about the housing market.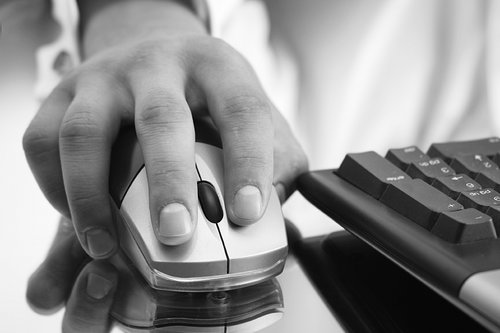 About a month ago, we reported on what has been a radical upheaval to how real estate functions: 43 percent of homebuyers now find their ultimate residence via the Internet, up from 15 percent in 2004; meanwhile, all other forms of information – from yard signs, to print advertisements, to even agents – have fallen in prominence.
It is with those details in mind that we continue our reports on NAR's 2014 Profile of Home Buyers and Sellers, and that we take a more detailed look at the defining trends in how prospective homebuyers search for their properties.
1. An Internet World – In addition to the aforementioned stats, there is plenty more evidence that the Internet continues to swallow whole the real estate process. Forty-three percent of homebuyers began their homebuying process on the Internet, and 12 percent even researched info on the process.
Additionally, 92 percent of buyers used the Internet in some form during the process, while 50 percent used a mobile website/app (up from 45 percent last year) and 48 percent a mobile/tablet search engine (up from 42 percent). So clearly, the Internet and mobile computing continue to strengthen their hold on housing.
2. Tradition is Not Completely Gone – Even with the Web's growing prominence/dominance, traditional methods still play a role in the homebuying process. Forty-eight percent of prospective buyers used yard signs when searching for homes, and 45 percent used open houses. Granted, though open houses have remained consistent, yard signs are losing prominence – 51 percent of buyers used them in 2013, and 53 percent in 2012.
3. Don't Fear the Internet Reaper – Let's not get too depressed, shall we? Eighty-seven percent of homebuyers still used an agent during their search, and even more encouraging, 98 percent viewed them as a source of useful information.
4. Inventory Troubles Persist – Perhaps the most interesting finding in NAR's report, at least pertaining to the home search process, involved housing inventory, though not in the conventional sense. More than half of homebuyers reported that finding the right home was the most difficult step in the process for them, but that doesn't necessarily mean that overall housing inventory is still low – rather, it further reinforces our reporting from the last couple months that affordable housing inventory has fallen off the map in the housing recovery.