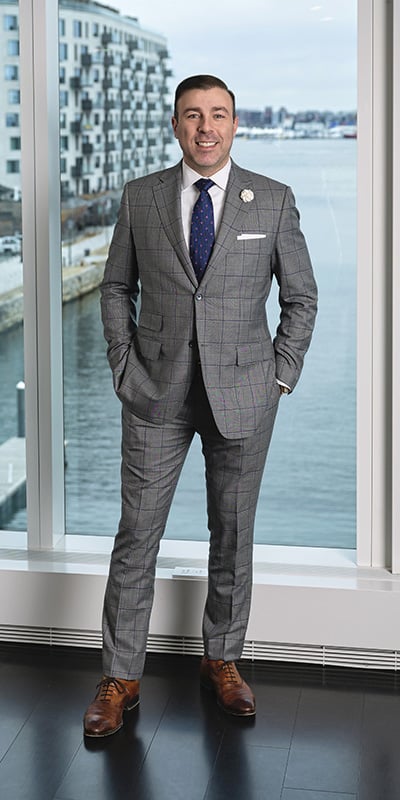 Upon graduating from college, Sammy Iliopoulos set out to work in finance out of a desire to help and educate others. He immediately found his sweet spot after landing a position with a small lender, finding the job both rewarding and satisfying. Twenty years later, Iliopoulos successfully navigated his customers through the changing landscape of last year's market to close over $100 million in loan volume.
"Having been in this industry for 20 years, I have observed and adapted to fluctuations in market conditions, along with changes in our industry, whether it be changes to guidelines, products or technology. This ability to adapt to change has kept me above the competition," shares Iliopoulos.
He begins each client interaction by ensuring borrowers understand which lending product is most suitable for their situation, educating first-time homebuyers and seasoned investors alike. "Purchasing a home can be a stressful life event. I try to minimize that stress by providing 'white-glove service'," Iliopoulos says. He's grateful for the trust of his clients and his many referrals and repeat customers.
Earning Chairman's Club status with his firm for the third year in a row, Iliopoulos also earned President's Club status as a top-one-percent producer and made the top originator list with the Scotsman Guide. He attributes his success to interpersonal skills, market trend expertise and an unwavering commitment to process efficiency.
Iliopoulos is a member of the Greek Orthodox community and looks forward to surpassing last year's expansive growth with the help of Business Network International.
Guaranteed Rate, Inc. is a private corporation organized under the laws of the state of Delaware. It has no affiliation with the U.S. Department of Housing and Urban Development, the U.S. Department of Veterans Affairs, the U.S. Department of Agriculture or any other government agency.