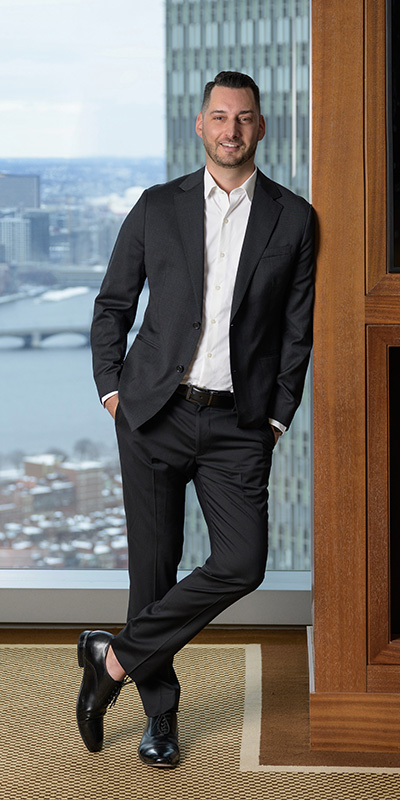 A Massachusetts native, Jason Ladeira grew up south of Boston in the small beach town of Westport. After college, he moved to Boston and lived in Back Bay, South End and in Dorchester, where he currently resides.
Having grown up in a real estate family, it was always one of Ladeira's interests. However, while working in corporate America, he met his future business partner, Rhonda Livingston, who encouraged him to consider a career in real estate. "She saw that I had the personality, business acumen and other necessary skills to succeed in the business," Ladeira recalls. "I never thought I'd be working with her almost 10 years later."
Today, Ladeira co-leads the Livingston Group. His sphere extends throughout Greater Boston, although the team collectively covers eastern Massachusetts and Rhode Island. "I feel very blessed to have found my passion and a career that allows me to make an impact on a person's life regardless of if I'm working with a first-time homebuyer or helping a client sell their home," he says. "I never lose sight of their wants and needs—from the first meeting to well after the closing."
Ladeira was featured in Real Trends America's Best Real Estate Agents in Massachusetts for 2022 and established himself nationally as a top referral agent in Boston. "I'm not a nine-to-five agent, my clients become more like family" he says. "I try to always be available for my clients, and I view the transaction as if it is my own. I always have my client's best interests in mind."
Ladeira is a strong advocate for human rights, especially within the LGBTQ+ community. He hosts a monthly educational meetup supporting LGBTQ+ people and allies with various real estate topics. When not assisting clients, Ladeira enjoys time with his family, traveling the world with his partner and exploring Boston with their Frenchie.