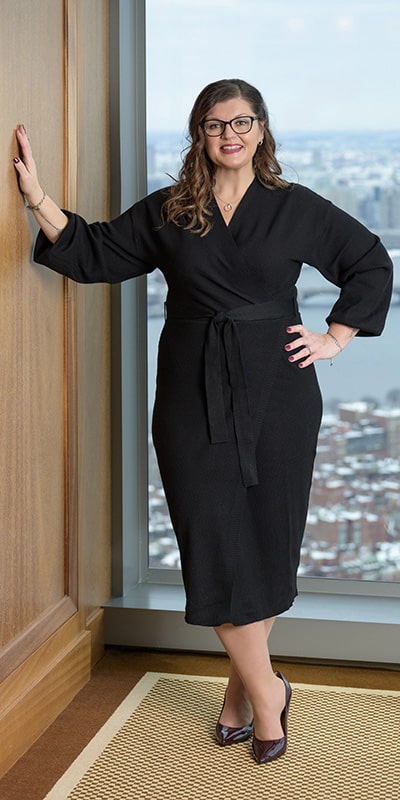 Working 24/7, Lisa Gray doesn't shut off. "My clients know they can count on me anytime and anywhere," says Gray, a Realtor, notary public and Military Relocation Professional with Lamacchia Realty in Chelmsford. Serving a range of buyers and sellers including first-time homebuyers, military veterans, downsizers, and those who are buying and selling simultaneously, Gray, a Somerville native and longtime Tewksbury resident, specializes in the Middlesex County and Southern New Hampshire markets.
A real estate paralegal for roughly two decades prior to becoming a Realtor, Gray made the leap after purchasing her own home in 2015. "My real estate agent told me I'd be great in the business and urged me to get my license," she says, noting that at the time, she was afraid to work solely off commission. However, in 2018, Gray took a chance and earned her real estate license, becoming a Northeast Association of Realtors Rookie of the Year Honoree just one year later. She now applies her legal expertise and organizational methods to better serve her clients.
Always a student, Gray remains steadfast in her education, studying market trends and protocols to remain at the forefront of the industry. "I do my research before putting offers in to protect my clients and earn their trust," she explains. "I'm not here to make a quick sale. I'm here to make my clients the real winners."
In 2022, in her first year as a solo agent, Gray earned the Presidents Club achievement from Lamacchia Realty. This year, she was also named a Platinum Top Producer by the Northeast Association of Realtors, continuing her winning streak since 2020.
Gray is a member of the Northeast Association of Realtors in Westford, Mass. She is a proud mom of four kids and a wife to a military veteran. Together, they have three rescue dogs and love music and dancing.