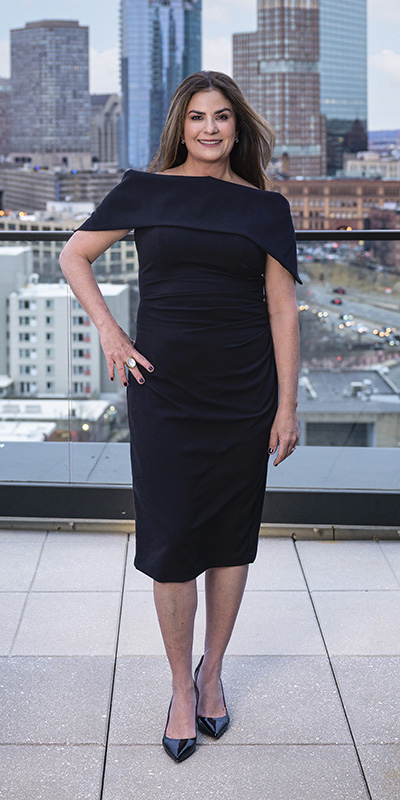 Katherine Kranenburg believes that anything can be achieved with dedication, hard work and tenacity. Whether it's a small house or a multimillion-dollar estate, Kranenburg provides clients with extraordinary service, skilled negotiation and attention to every detail.
She is a seasoned Luxury Property Marketing Specialist with 16 years of experience. Having relocated both domestically and internationally, she identifies with buyers relocating to the Greater Boston area and the home sellers that seek out her local expertise.
Kranenburg is very service-oriented and involved in the area she lives in, dedicating time to being part of a community she feels proud of. "Luxury has no price point," she insists. "I am not only a Realtor, but an advisor. I believe in ethical and responsible representation."
Kranenburg is committed to providing a white-glove, concierge-level service that revolves around people and the relationships she's cultivated. She prides herself on using a multifaceted marketing approach to achieve clients' goals.
Before joining the real estate industry, Kranenburg worked for an international consulting firm in the Netherlands. As the youngest of five children, she learned early on that hard work, integrity and charity are the cornerstones of a fruitful life. "Living and working abroad opened my world to architecture, different ways of living and communicating, and required a level of respect and sensitivity to others," she says.
Kranenburg holds a bachelor's degree and has her Seller Representation Specialist certificate. She's also taken courses on negotiation and masterminds with top agents across a variety of markets. Her biggest professional accomplishment in the past year has been building an authentic personal brand. She believes it's necessary for agents to stand out, because there are hundreds of Realtors out there. "At the end of the day," she remarks, "you are responsible for driving your own business."