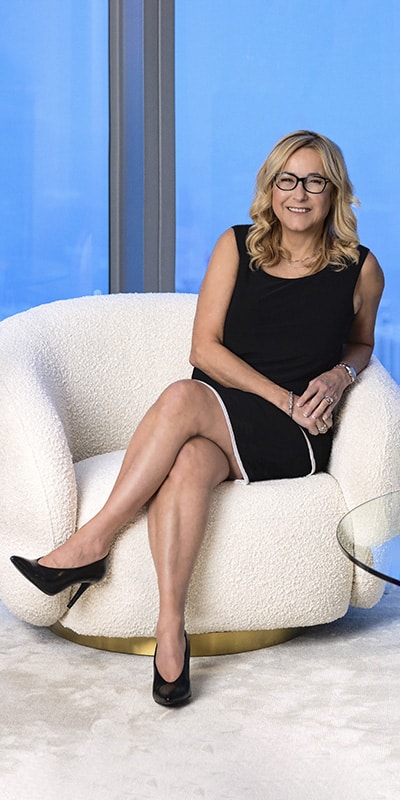 For the sixth consecutive year, Joanna Schlansky has been ranked among the industry's top producers in the Boston area, according to MLS data. With 22 years in real estate, she provides award-winning services to her clients in the towns north of Boston.
"There are many excellent agents in Massachusetts. But the feedback from my clients is that they've never felt better taken care of or had someone work as hard for them as I have," she says. "Regardless of the price point or the circumstances, the drive to protect and serve a client comes from compassion for their needs and concerns.
"Professional skills are critical, but compassion is what turns empathy into the determination to win for your client," Schlansky says. Understanding the importance of communication and commitment, she cares deeply about her clients and treats them accordingly. "Knowledge and experience are key," she says, "But caring is essential and 100% from the heart. I treat my clients like the cherished friends they are and watch out for their real estate investments like I would for my own family".
Schlansky commits to her clients by tailoring her approach to best meet their unique needs. "One size doesn't always fit all," she says. "While sticking to certain fundamentals that years of experience suggest work, it's important to cater and customize the approach to each client's unique circumstances."
Schlansky is a Certified Buyer Representative, Seniors Real Estate Specialist and Certified Residential Specialist, the last being a prestigious designation held by only 3% of the nation's Realtors. She has been awarded multiple state awards and has been the No. 1 Realtor in Burlington, Mass., for the past three years. She was named the Certified Top Producer by Best Agent Today and has been recognized among the 10 Best Agents in Massachusetts for Client Satisfaction from 2016-2022 by the American Institute of Real Estate Professionals for Client Satisfaction.