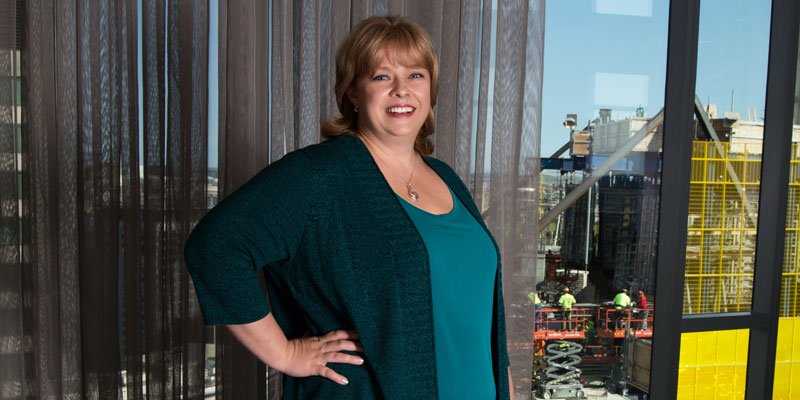 Victoria Kustov
Realtor
EXIT Premier Real Estate
Victoria Kustov has come a long way since arriving in the United States as a teenager, but thanks to her unwavering drive for success, she's propelled herself to the top of her field. Now, Kustov is a top-producing Realtor with EXIT Premier Real Estate, working with buyers, investors and sellers from the greater Boston area. Her primary focus is residential real estate specializing in short sales and pre-foreclosures on both the buy and sell side.
Originally from Latvia, Kustov immigrated to the States when she was 17. Since then, she's worked her way up the ranks in a number of industries, earned multiple degrees, and held jobs ranging from web developer to medical secretary to gym franchise owner. Eventually, real estate called her name, and she switched directions, attracted to the possibilities that a position in the industry could afford her. "Real estate offers many different opportunities, challenges, friendships and a sense of fulfillment that is hard to find in another career," she says. "Every transaction is different and requires a different skill set or problem-solving skills, and you are never bored."
Ninety percent of Kustov's business is based on client referrals, which she attributes to her commitment to providing exceptional customer service and simplifying the process for her clients so they know exactly what to expect throughout all phases of the transaction. "A good Realtor will be your best friend and your best problem-solver because, chances are, we've been there and done that."
Kustov's diligence and professionalism have earned her Top Producer status at EXIT Premier Real Estate since 2014. She is a member of the Greater Boston Association of Realtors and the National Association of Realtors.
Kustov is the mother of a 22-month-old son, and while balancing family and work is a challenge, she always makes herself available for her clients. "My goal is for my clients to never have to worry about the day-to-day stuff because they know that I have it covered," she says. "I will do whatever it takes to keep them happy so that they get the outcome that they want."