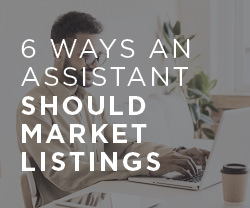 ---
Attracting qualified buyers to purchase properties is one of the most important skills that sellers expect their agents to have.
read more
---
Local real estate experts tell their secrets on how to use online reviews to boost your business.
read more
---
The National Association of Realtors is increasing its efforts to address discrimination and bias in the industry, following a Newsday investigation and nationwide protests.
read more
---
Victor Ciardelli, CEO of Guaranteed Rate, offers his take on success, the real estate market and the forthcoming economic rebound in a live webinar.
read more
---
When you combine showing barriers such as COVID-19 with the fact that most buyers are looking for move-in-ready units, it becomes clear that agents need to help sellers get their home ready for the market.
read more
---
The immediate future may be uncertain, but one thing is for sure, the market will return. These teams are getting ready for what comes next.
read more
---
Agents can move the ball forward with these tips on what to tell clients in unprecedented times.
read more
---
Some innovative agents are upping their game in the age of COVID-19. Find out what they're doing until the coronavirus dust settles.
read more