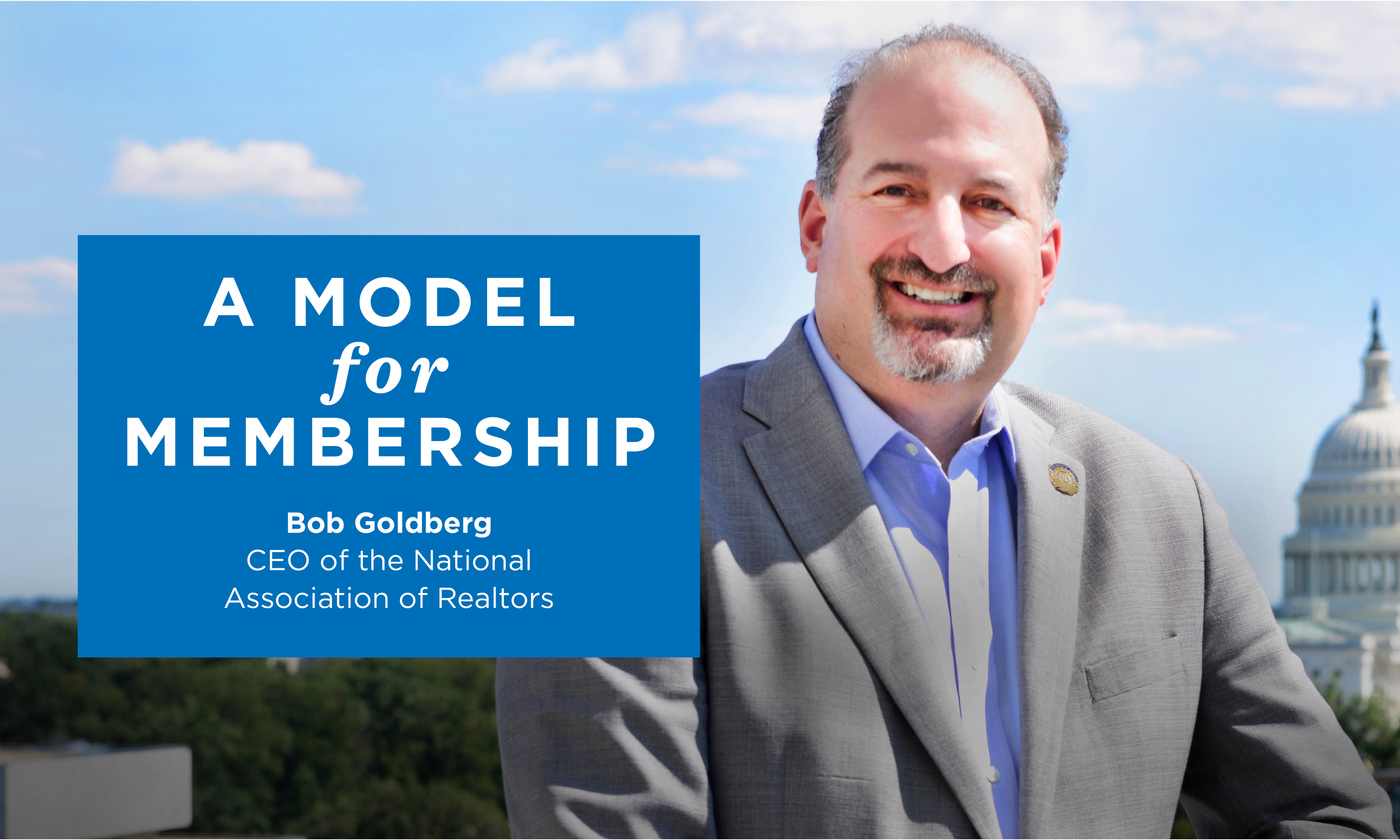 Real estate associations have provided a system of support to generations of agents and brokers. Whether large, national organizations or small, local groups, they offer tools and resources intended to help industry professionals succeed and better serve their clients.
Joining a professional organization often allows immediate entry into a circle of driven and knowledgeable individuals who share an interest in advancing their careers. For real estate agents and brokers, membership in an association can immediately provide the tools, training and resources they need to succeed.
As the real estate industry continues to evolve, associations function as a reliable support system for professionals. For the cost of dues, members take advantage of benefits such as networking events, business tools, discounts and education opportunities.
---
Also in this issue
YPNs bring fresh faces to association
LGBTQ Realtor association outlines advocacy agenda for 2020
---
Associations can also seem unwieldy from the outside – with membership numbers ranging from hundreds to millions, they often have to fight the perception that the voices of individual agents go unheard. The decades-long history of some associations might make them seem stale compared to market disruptors. Agents might question membership fees and associated expenses when they look at their individual budgets, particularly when companies like Zillow purport to offer some of the same services, sometimes at lower costs.
Associations still provide many of the services they always offered to agents and brokers. Now, however, many feel called to help real estate professionals remain relevant in a marketplace in which they have to deal with competing, non-traditional business models.
Rachel Tristano, chief executive officer of South Shore Realtors, views her association's role as one of anticipating the needs of agents and helping them draw on the resources available through state and national associations.
"To remain relevant, we try to provide the programming and information they need before they need it," Tristano said, noting that South Shore Realtors keeps members updated on any regulatory changes and calls to action initiated by the state and national associations. "We bring in national speakers that keep them abreast of industry changes and challenges and we try to stay up on technology in general."
Greater Boston Real Estate Board's board of directors president-elect Jason Gell and executive vice president John Dulczewski said their association stays relevant by bringing networking and educational opportunities to agents, as well as access to data.
"They want to be in tune with the changes that are happening," Dulczewski said. "Whether it be in the marketplace, whether it be in broader business trends, they want skills that they can adapt to their practice and their business."
Communication challenges with a growing base
Bob Goldberg, chief executive officer of the National Association of Realtors, said his organization is constantly working to improve lines of communication so that he and his board can understand the mindset of its members. When he became CEO two years ago, Goldberg implemented an executive outreach program to strengthen those ties with members and increase engagement.
"I created a team whose only job is member engagement: to go out and make sure that they are talking, engaging, showing up at meetings and doing a lot of face-to-face things that I think a lot of associations over the years have lost the ability to do," he said. "We have [nearly] 1.4 million members, so it's a big task to go out and really get in front of people."
At the national level, the organization also has to stay in touch with smaller associations that make up the three-way agreement of local, state and national groups. Goldberg saw a gap there as well and instituted a plan to keep staff involved in what's happening across the country. "I assign two or more of our senior executives and our vice presidents to each of our respective 13 regions around the country," Goldberg said. "They have responsibility for going out and ensuring member outreach."
Goldberg's efforts appear to be working. Membership numbers remain strong for the largest association. However, these figures do tend to follow the market, and recently the market has been pretty positive for real estate. In 2012, during the height of the housing crisis, membership dipped below 1 million. While the recession that some economists are bracing for isn't expected to have such a close tie with the real estate industry as the last one, any economic downturn could cause members to reconsider their business expenses, and dues dollars certainly aren't immune to that.
GBREB members have the option of getting involved and making their voices heard through the association's committees and task forces. Surveys are conducted every three years and often serve as a prelude to updating the strategic plan on points such as promoting professionalism, education and standard contracts and forms.
"We have a recognized global council," Gell said, describing the association's reach and vision. "We have a network that we've developed with international associations. We also have one of the few local sustainability committees, which is ways to promote sustainable housing and to better educate the consumer on the importance of sustainability both financially and to the environment, and how to understand those things."
South Shore Realtors works to give members a welcoming atmosphere in which they can build partnerships, exchange information and get help in resolving problematic situations.
"They like our welcoming and inclusive environment, the professionalism of our staff and leadership and they also appreciate the lowered cost of programs that are offset by our affiliate members/sponsors," Tristano said. "They like our online community platform where they can share information and ask questions and advice and they value our professional standards, ombudsman and mediation programs. We – myself and our staff and leadership – talk about 'Realtor family' and we live by that."
Education and advocacy
An association's focus on education is often two-pronged, as both an effort to maintain professionalism among the ranks and to help fill the many gaps that exist between licensing classes and the actual practice of real estate. A 2018 survey by NAR found that 29 percent of its members had fewer than two years of experience in the field.
Overall, Goldberg noted that with business-minded members, it's important to demonstrate a clear return on the investment of dues dollars. "For us it's all about how do we make our members more profitable?" he said. "How do we help improve their ROI?"
At South Shore Realtors, helping agents get the most for their membership fees starts with a plan.
"We have created an aggressive three-year strategic plan with the guidance of a national Realtor leadership consultant and a group of our members, including our board and staff," Tristano said. "This plan will increase our association's reach and jurisdiction and includes merging with another association which will increase membership; acquiring a commercial accreditation from NAR and providing continued commercial programs; scheduling top-notch programing – in 2020 we have four designation/certification courses ranging from the impact of legal marijuana legislation to the Certified International Property Specialist Designation (CIPS) that addresses global real estate and how to take advantage of those opportunities. We want to keep our members as informed as possible."
GBREB takes an activist approach to making sure the real estate market itself remains robust and that agents have a place among the changes brought by new technology and innovations.
"We know that market disruptors are looking for ways to change the way that business is handled to better promote their way of doing business," Gell said. "And that's not necessarily pro-consumer. We need to be mindful of how our agents are servicing their consumers and make sure that we're keeping an eye on legislation that may negatively affect the consumer with the intent of taking the agent out of the transaction."
Hearing members' voices — the positive and the negative
Keeping every member of an association happy at all times is an impossible task. But that doesn't mean member complaints go unheard.
Goldberg appreciates it when members make their dissatisfaction known. "I love it when members love what we do," Goldberg said. "I love it when members don't like what we do, because at least they're engaged."
He regularly communicates with Realtors on social media and personally responds to nearly anyone who contacts him within three or four days, whether through email, texts, calls or social media platforms like LinkedIn.
"I feel it's our obligation as an association," Goldberg said. "I've made the same request of my staff: Get engaged in social media. … We're here to be stewards for our members. We're their association. Our job as key staff is to be out there, listen to what our members say and help answer their questions."
Keeping lines of communication open can clear up many misconceptions about the role of the association, its priorities and where dues go.
"When you are doing advocacy work there are obvious opportunities for disagreement," Tristano said. "I find that most times it is more of a miscommunication or misunderstanding and once they are listened to and situations discussed with them, most of them understand. What many members don't understand is that the association is an incorporated 501c6 and we run a non-profit business. That can cause disagreements as well. We now provide annual leadership training as a requirement of our volunteer leaders, and this has been a catalyst for change in our association culture."
Adapting to new challenges
Technology is constantly changing the face of real estate and how agents connect with their clients. From the advent of market disruptors such as Zillow and Redfin to the rise of the smartphone, agents constantly have to be aware of new technology, tools and tactics.
Associations sometimes respond to those changing dynamics in the marketplace by investing in suites of tools that are intended to make members more competitive.
GBREB partnered with an outside entity a few years ago to create a housing data dashboard that pulls data from the regional broker-owned MLS and enables users to create customized data reports. The association has managed to keep costs down through this and similar projects.
"We've been so cognizant of our budgeting with our growth and our increase in services that over the last 15 years, through 2019. We only had a $10 increase in our dues," Gell said. "So we actually haven't really had much pushback in our local dues increases. I think the association and the membership look at us as thoughtful and careful stewards of their membership dollars."
In the past, the NAR often dedicated its resources to developing in-house technology, such as the Realtors Property Resource program. Goldberg has shifted the focus to partnerships with outside companies, most notably ending the association's involvement in the Upstream data management project last December. NAR has created member insight panels to help companies develop useful tech tools with the particular needs of real estate professionals in mind.
"We have a lot of partnerships with companies that we don't have an equity investment in, and we also have companies where we do have in some cases have a very small equity position," Goldberg said. "It allows us to help influence all that's being done so that we can put a lot more arrows in the quiver of providing benefits to our members."