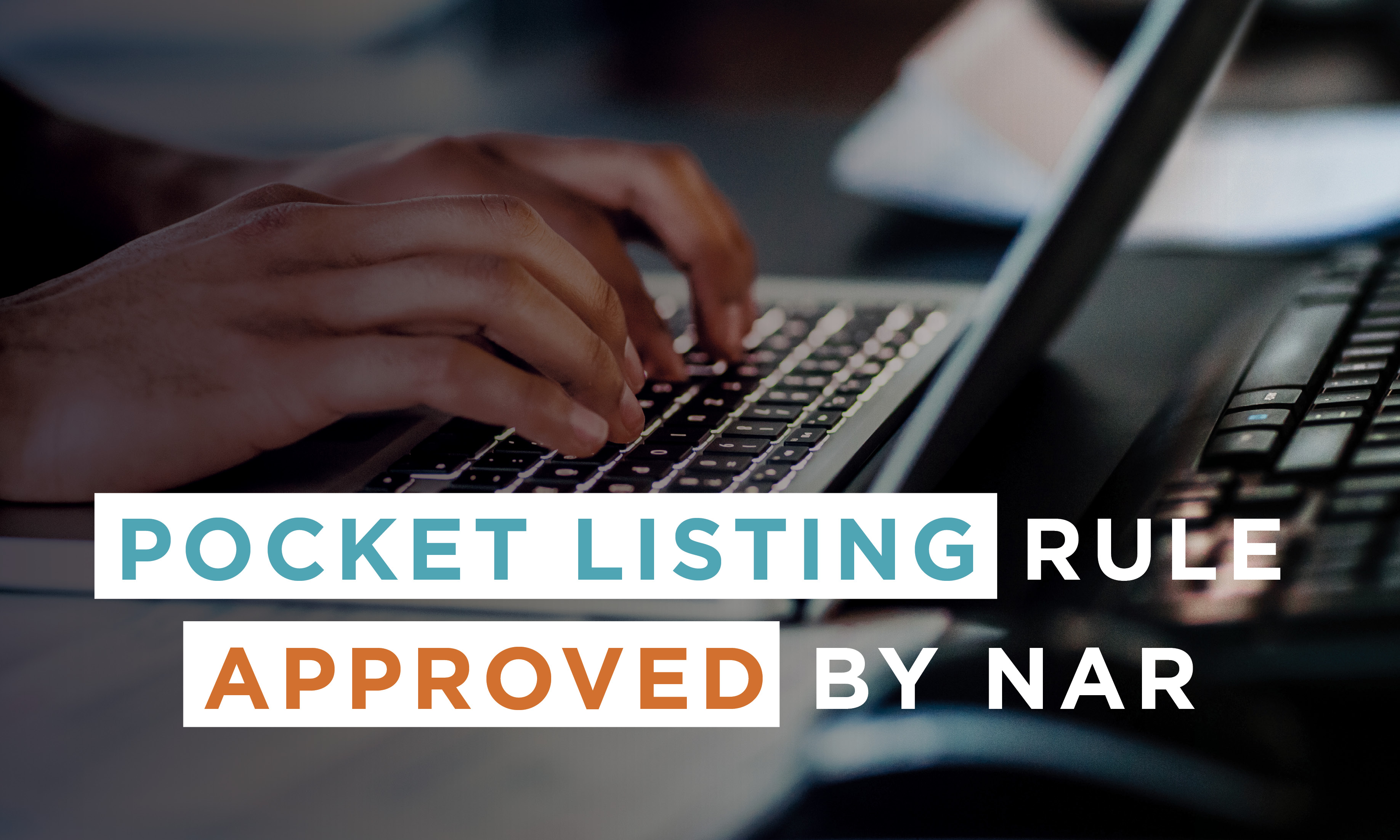 After months of debate on the issue, the National Association of Realtors' board of directors voted to approve a proposal to change their current multiple listing system policies. Known as the "Clear Cooperation Policy," the rewritten rule will replace the current MLS Statement 8.0, which governs how off-MLS listings are treated. The new policy requires MLS participants to share their listings within one business day of advertising them publicly. MLSs are allowed to adopt the policy any time, but they must incorporate it no later than May 1, 2020.
In remarks before the Multiple Listing Issues & Policy Committee on Saturday, Council of Multiple Listing Services CEO Denee Evans underlined that the goal of the new policy is to ensure everyone is participating in the MLS, to maintain its primacy as a listing source. Her remarks hinted at what some close watchers of MLS issues see as misinformation or misunderstanding about what the policy actually contains.
"This policy is not about the consumer losing their right to privacy. This policy is not about 'coming soon' listings. This policy is not about endorsing or shunning any business model. This policy is about stomping out dark silos of information," she said. "This policy is about making sure all agents have access to all listings and are able to share them with their clients regardless if they know the "right agent" or belong to the right groups."
It's not just broker cooperation and competition that play into the debate. Redfin CEO Glenn Kelman made the argument in a blog post last week that pocket listings exacerbate housing discrimination and unequal access. "Academic research shows that it's would-be buyers who are disproportionately people of color, immigrants and outsiders. These are the ones who don't belong to the club, who don't know the secret handshake, or the obscure website, or the private Facebook group, or the right agent," he wrote. He also noted that though supporting the Clear Cooperation policy isn't in his company's best interests, he's doing it anyway. "We aren't doing this because it's good for Redfin: We still have thousands of listings that we would love to reserve for our own website. But we know that the policy is a crucial protection for consumers."
In a CLMS webinar held on Halloween, Kathy Elson, CEO of SmartMLS in Connecticut, noted that her organization implemented a similar policy this spring and the reaction has been positive, though there was a fair amount of resistance at first. She noted that while many who use pocket listings and promises of exclusivity are upset by the decision, she feels there's a quiet majority of agents who privately dislike the practice but are afraid of getting kicked out of private groups where listings are shared if they voice their opposition to such practices.
"People put notes underneath my laptop saying, 'Thank you for doing this,'" Elson recalled after one meeting on the proposed change.
Some feel the new rules don't go far enough. Industry commentator Rob Hahn, who has expressed his discomfort with the rule as originally written, published another opinion piece on his blog with slight change of heart. He urged the association to pass the policy then immediately go to work to address a "giant gaping loophole" regarding office exclusives. In a recent FAQ on the policy, NAR clarified that the new rules would not ban these types of listings, allowing "direct promotion of the listing between the brokers and licensees affiliated with the listing brokerage" further clarifying that "one-to-one promotion" between brokers and their clients "is not considered to be public advertising" (which would require the listing to be entered on the MLS).
"It appears that a large national brokerage like NRT, Compass, or eXp can take a listing, hold it off the MLS forever and communicate it to every agent in the company," Hahn wrote. "That loophole not only preserves most of the value of exclusive inventory strategies, I argue that it creates a new safe harbor for such strategies."
The policy has detractors on the other side of this argument as well. After East Coast listing giant Bright MLS announced it would be adopting a rule similar to the NAR policy last month, it got pushback discount broker Assist-2-Sell and even the threat of legal action from Compass. Both companies argued that the rule restricts trade.
In the webinar, Elson recommended those who are worried that associations and MLSs are restraining certain players in the industry should take a moment to step back and see the larger perspective. When real estate professionals don't have the listing data they need in order to serve their customers, it's damaging for all of real estate, not just that agent. "Take a deep breath," she said. "Look at it from the industry perspective… [the consumer may be thinking] 'Why do I need a professional when they can't give me the information?'"
Evans agreed. "It was sort of giving our industry a black eye. … It makes us look not as professional," she said. "This is our collective MLS moment that will definitely shape our future."