Compass partners with Waze to feature listings
by Zachary Wright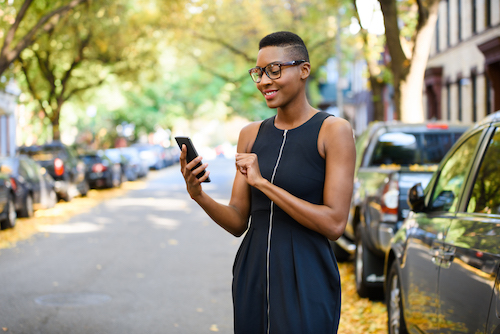 Starting this month, Compass listings will appear on the Waze live map thanks to the brokerage's new real estate smart signs.
"We're taking our mission the move with the help of Waze," the real estate company announced on its social media outlets. "Beginning in October, Compass pins will pop up on Waze's map, indicating listings equipped with our new reimagined sign."
The new smart signs, that are customizable with the agent's name and contact information, sends out notification to house hunters. If a prospective buyer with the Compass app is within 20 feet of the smart signs, they will receive a notification via smartphone that will show them the listing page. Those who do not have the Compass app are able to scan a QR code to see the listing.
On the Waze app, the listings will appear as map pins similar to other navigational apps like Google Maps. However, the smart signs must be purchased individually by agents and can cost between $500 and $700. The Waze ads are not included with the purchase of a smart sign .
Compass is not the first real estate company to partner with Waze. Late last year, Homesnap partnered with Waze to create Waze Ads by Homesnap to allow agents to reach potential homebuyers through geo targeted advertising. In June, the app HomeSpotter partnered with Waze to promote open houses directly.