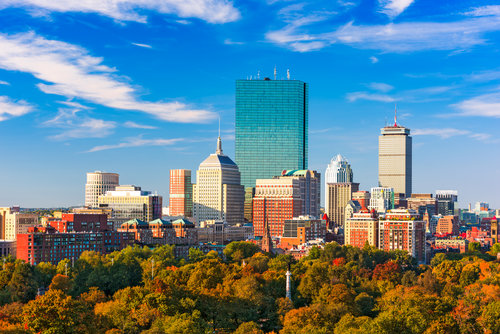 A look at how each housing market performed in June shows that Boston is the third hottest housing market in the country, according to Realtor.com.
Boston had the third hottest market in the country thanks to its median days on market of 32.5 and with inventory that moved 14 percent faster than last year, which was no down year for the market either.
In fact, Boston's position is one of the least surprising aspects of Realtor.com's June housing market ranking.
Because some coastal cities have gotten so expensive and their markets so competitive, buyers are looking elsewhere to find a home. That's why tiny, rural Midland, Texas and Columbus, Ohio came in first and second, respectively. It's the first time in five years that a California city has not made the top 5, according to Forbes.
"We are seeing people looking elsewhere to less expensive areas," Realtor.com chief economist Danielle Hale told Forbes.
Boston seems to be the rare major housing market that is not cooling off. Of the top 5 housing markets in June, Boston is the biggest by far. (San Francisco comes in at No. 6.)
Boston's popularity has even helped a suburb get on the list of hottest markets. Worcester was named the 18th hottest market in June, with a median days on the market of 38 and inventory moving 17 percent faster than it did at this time last year, according to Realtor.com.
To check out the complete report, click here.