Cover story: Boston's competitive housing market is transforming its neighborhoods
by Timothy Inklebarger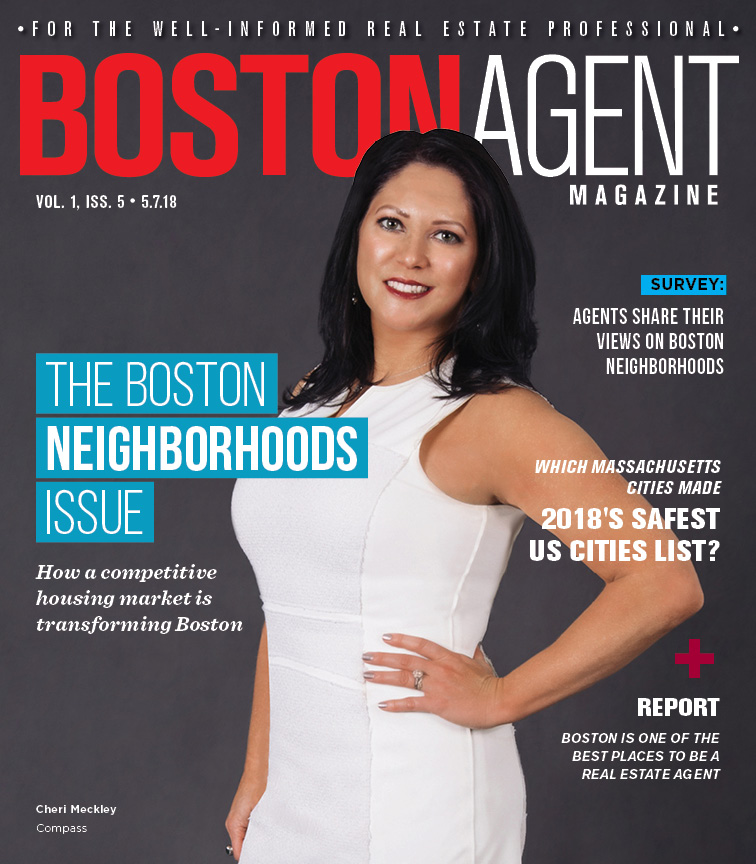 Low interest rates on home loans, low housing inventory and high buyer demand have made it a seller's market in Boston. The hot real estate market is transforming Boston and its suburbs as buyers seek accessibility, robust transportation, vibrant town centers and good schools.
Buyers who have bid on multiple properties are getting creative with their strategies, but tactics like waiving inspections and mortgage contingencies are a risky proposition. Those trying to navigate the tight market should also consider whether they plan to purchase property as an investment or a long-term residence. Despite these conditions, there are still deals to be found for those flexible on location and size.
Municipal transformation
Where a person can buy in Boston is determined in part by their budget and the inventory levels in some places. Cheri Meckley, a Realtor with Compass, says the desire but inability for some to live in Boston proper is helping transform suburban areas that are trying to appeal to younger buyers. "They're trying to create a main street kind of feeling in the suburbs," she says, noting that for millennials it's still about "location, location, location."
She says deals are still available in Boston, but you have to lower your expectations about size. "If they're hell-bent about living in Boston, they can get a studio for $350,000," Meckley says. "Obviously you can't raise a family there, but (it can work) for a single, young professional."
Younger buyers are generally more interested in convenience "right outside their door," Meckley says. That means restaurants, gyms, bars, shopping and quick access to transportation. "I think people are valuing their time more," she says.
The difference between living in Boston and its suburbs can be a matter of a few blocks in some areas, says Ryan Wilson, owner of Wilson Group Real Estate. "I live 15 minutes (from Boston) and I'm two towns away," he says.
The convenience dynamic is resulting in more development of mixed-use buildings, he says. "Business office space, retail, condos and apartments — it's a little bit of everything," he says. "Whether it be business, transportation options or stuff to do like restaurants and nightlife, when you bring stuff like that it brings people and that increases the demand for housing, which increases the price."
Millennials and other buyers might have strong preferences for where they want to live, but there's a different group that's dictating local housing trends.
A seller's market
The Boston market is a "perfect storm" for sellers to net the highest return, Wilson says. He says the lack of housing supply and low interest rates have spawned bidding wars on properties as buyers who have bid and lost multiple times become increasingly desperate.
"They're getting worried that if they don't purchase now, six months down the road their purchasing power will decrease because interest rates could go up," Wilson says.
He advises clients to consider a balance of square footage and location "to find a little bit of everything you want."
Wilson also says clients should consider whether the property is a short- or long-term investment. Properties that are closer to universities and business centers, for example, are fairly insulated from any potential financial crisis down the road, he says.
"You have to take into consideration the resale value. If you hold onto the property and rent it, then that will certainly change where you're looking because you want to look at (the potential value) of the future rental as well," he says. "Is there a demand there and a risk that the demand will ever leave?"
---
Read more from our Neighborhoods Issue
---
Buyers playing hardball
Bidding wars have become more than just about price, according to Traci Shulkin of the Traci Shulkin Group at Benoit Mizner Simon & Co. Real Estate, who works primarily in the Boston suburbs.
"We're really feeling like it's back to 2005, where we're seeing multiple offers; people are really trying to be creative to be the most competitive buyer," she says.
In some cases, that entails waiving inspections and mortgage contingencies, which can put buyers at risk, she says. Some buyers are bringing inspectors with them when they go to look at the home for the first time to determine if there are any major structural issues on the spot. Shulkin says she doesn't recommend the practice, but it does put competitive buyers in a position to feel more comfortable waiving inspections when they put in an offer. "It makes it faster, but also there doesn't need to be concessions from the seller," she says. "If the roof needs fixing or the windows are old or the furnace is not working, that would usually go back to the seller for a credit or a fix."
Buyers also are waiving mortgage contingencies, putting them in a precarious situation if the deal falls through. "It's very favorable to the seller," she says. Shulkin advises buyers to talk to a mortgage broker before making such a move.
Efforts in affordability
Experts say the hot market is helping transform the city and surrounding areas, and though the changes are bringing in new amenities and transportation options, many are worried that it's also squeezing out affordable options. There have been efforts to ease the cost burden of housing in the area, however.
In late 2017, Boston Mayor Martin J. Walsh established an $8.5 million fund for nonprofit developers to purchase land and property that could be used for mixed-income housing. It might be a drop in the bucket when it comes to the city's affordable housing needs, but Meckley says that you've got to start somewhere.
"Boston needs to think about its artists and people who make the city as wonderful as it is and do a better job of taking care of them," she says, warning that the city should take a note from its Bay Area counterpart. "I think it's important because we don't want to see Boston turn into another San Francisco and become overrun by tech millionaires."
Shulkin says buyers are looking more and more to the suburbs for deals. She noted that Newton is of particular interest to buyers because it has a better range of price points. She says the average list price in Newton was $1.1 million in late April, while the median price was $789,000. That's compared to other suburbs like Weston, where the average listed price was $3.3 million and the median $2.65 million, and Wellesley, where the average was $1.6 million and the median $1.59 million. Those prices can be somewhat misleading, Shulkin says, because there are so many offers for these properties that the deals often go far above the asking price.