Realtor Frank Ventresca on how young people can start investing in property
by Joe Ward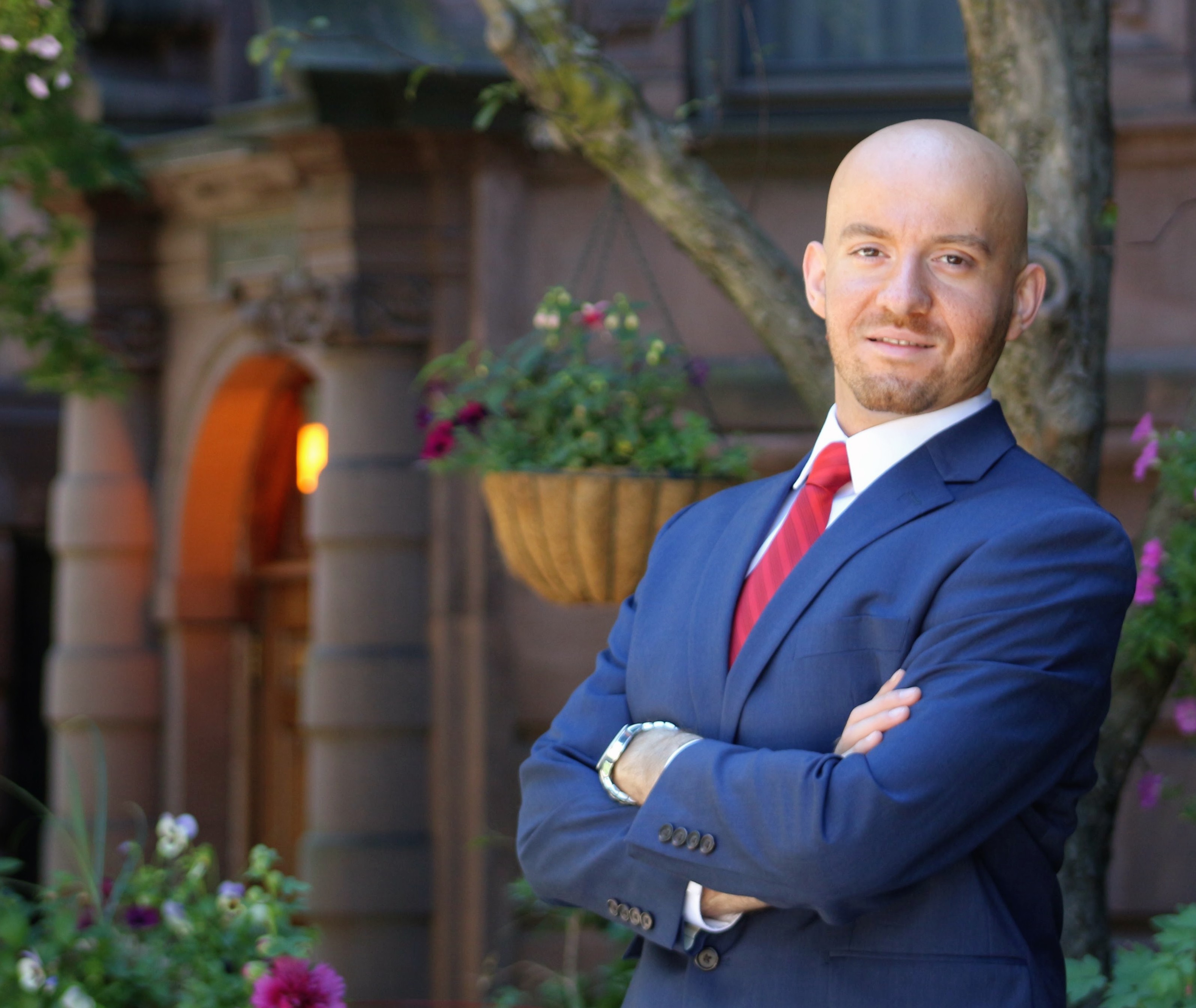 Editor's note: Frank Ventresca is an agent with Team Ventresca, located in the Back Bay as part of Keller Williams. But before he had his own team, he was a part-time agent looking to get into property investment. We talked to Ventresca about how to get started in investment as a young person with little-to-no experience. (Visit the Team Ventresca website to learn more about his listings or property investment expertise.)
You bought your first property at 27. Explain what you needed to do to make that work. What was the process like?
I knew that I was sick of paying rent, and I knew that I wanted to make my money grow. One day I hope to have a mansion on Miami Beach, but I knew I had to start humble. I really didn't know anything about buying a house, and at that point wasn't an agent (Ive been an agent for around 3 years now). So my big thing was just mentally jumping into this without knowing much. I had an idea of where I wanted to live- which has become a great rule to live by when investing – anywhere on a train line.
My first priority was to pay off any and all debts that I had to get my financial house in order. You want to increase your credit as much as you can, but you don't have to be perfect. My first home was purchased around a 650 score, so don't let credit hold you back.
The idea was to get my money into a property where I would have a mortgage, but my tenants would be paying the bulk of it. That way I'm getting all that equity back. I saved up as much money as I could, stayed home on the weekends until I had enough for that first time homeowners downpayment…  and the rest is history.
Have you expanded your portfolio beyond that? 
We were able to time getting out of my first property perfectly, as we were just getting into 2017, and it was becoming a sellers market. I was able to get out of my first investment for double what I had initially paid for it. I wanted to have some funds to invest further so that was my exit.
I tell this to all my clients and those I consult, that it's important as an investor to have an understanding of the cycles of the market. Being able to calculate when a market is at a peak and seeing trends. Predicting an endgame.
I was able to reinvest into a great property in Dorchester right by the South Bay Shopping Center. We snatched a multi-family at a great price, and was able to add value to it. Currently its assessed value is more than what we purchased at so we are in great shape, not to mention it being a cashflowing property. There is a lot going on in Dorchester, as there are investments in transportation as well as retail developments. Having a good sense of conditions of a neighborhood is crucial to making a sound investment. I tell this to everyone I know.
You are an investor while also having a regular day job? How do you make both things work?
At first it was tenuous, working a 50 hour work week and still getting calls from the tenants that the water isn't heating up, or having to chase down a tenant that hasn't paid rent on time. I definitely think with time it gets easier, but the beginning is stressful because you're new to it. One of the things that helped me out a lot was being organized. Just having a sphere of contacts, having contractors at your fingertips that are reliable and of good quality is essential and one of the first things you want to do as a landlord.
I knew I wanted to get into Real Estate but it was important to me to get as much leverage as I could: I knew of several people that have tried to venture into it but fail because they don't make the quick money they thought they could. I would start in real estate for nearly 2 years before I went full time. I would do showings on my days off, go to classes and seminars, introduce myself to people and really get a sense of what the job entails, before going full-time. For a long time life became hairy, as I had no social life, no time with family- it was going from one job to another- but looking back it was real sacrifice that brought me here today and a time where I learned an immense amount. Being able to harness a full-time job, and go through the crucial on-boarding learning curve of real estate eliminates a tremendous burden on a new agent. I find that I'm a lot more at ease and knowledgeable about the position than some of my peers. Although I am happy to help them out as much as I can!
Did you hire a professional landlord or do it yourself? What was that experience like?
One of the most important things to take into account when investing is to build into your calculations room for the cost of management. Most of the time one doesn't know what their endgame will be —  whether they will invest in 2 or 10 properties. To scale properly, you want to build this in early. I'm still at a point where I self manage but all the calculations have been built in where I'll still cashflow with management. Being a successful landlord means having good tenants. The most important thing is to set expectations early and often. Tenants are the way they are because they learn from our leadership, so it's important to hold people accountable if needed. The flip side of the coin is to respond quickly to matters so they can sense everything is under control.  In my experience, I've been grateful to have had good tenants. It's all about careful screening, setting those expectations and response.
Boston is notoriously expensive for real estate. Why decide to invest here versus anywhere else? How do you account for a market's cost while looking to invest?
What made it easier for me is that I surrounded myself with knowledgeable people that knew what they were doing. I believe that is key. I had a friend, Giovanni Suave, of Independent Mortgage Corporation, whom I'd consult to see all the available loan products and what I qualified for. To some people this is an intimidating stage, but theres really so many products with very minimal down payment. Its an important time to take advantage of it, while its still available to us. You always want to make sure the numbers work out where you can cashflow with a property, but I think Boston is good for many reasons. If you want to get good rental income it's a good area, if you want to resell it's a good area, if you want to airbnb it's a good area. You can't say that that is all true in most places. I think it gives you minimal downsides.
Lastly, what advice do you for young people looking to invest or for first-time investors. 
Most important thing is to take action. Theres too many people that want to learn forever, but can't take a risk.  I would be happy to work with those still interested in learning more, answering questions or just being of general help! You always want to know what kind of risk you are taking on… but feeling nervous is only human and something everyone goes through. Surrounding yourself with knowledgeable people that help you through the twists and turns will make the crash landings that much softer!