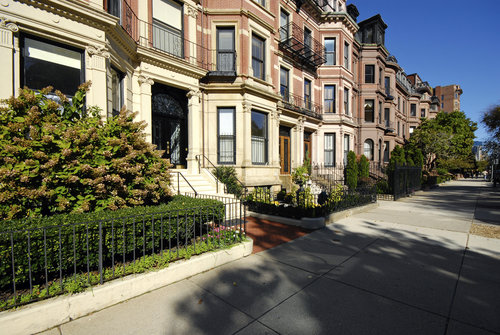 Boston's shortage of available housing may not be coming to an end any time soon, now that new home starts have gotten off to a very slow start this year, according to figures released Thursday by Dodge Data & Analytics.
A look at February's home starts shows a 71 percent drop from February 2016 levels, with only $124 million being spent on new home building last month compared to $423 million last year, according to Dodge's figures. Year-to-date numbers aren't any rosier. There was a 67 percent drop off in spending through the first two months of 2017 compared to the same timeframe last year. So far, just under $300 million has been poured into home building, a dip from $918 million a year prior.
Overall construction spending in Boston is down, but much of that is thanks to the huge drop in home building, according to Dodge. Nonresidential construction spending was up 25 percent in February and is up 22 percent year-to-date.
The lag in spending won't help the extreme housing shortage in Boston, which in January saw its lowest inventory of single-family homes in the last 12 years. The low inventory has caused available housing to skyrocket in price. Median sales price for a single family home reached nearly a decade high in January. Civic leaders are considering ways to increase housing stock, including easing parking space requirements, but so far the actions have not translated into more home starts.