Housing is on a precipice of affordability, according to a new study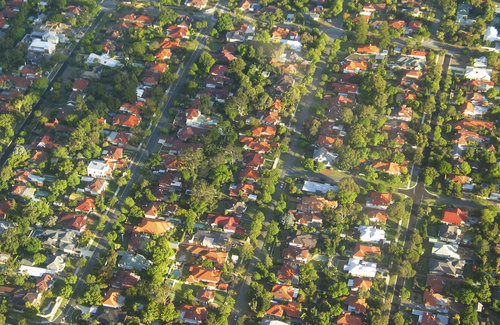 The Joint Center for Housing Studies of Harvard University has offered some unflinching examinations of the nation's housing market, particularly in terms of affordability and the growing prominence of renting in the post-boom marketplace.
The center's most recent report is no exception, and we've spotlighted several of its most eye-popping findings on the state of housing today.
1. A Rental Explosion – Renter households have now grown from 34 million in 2005 to nearly 43 million in 2015, on account of the foreclosure crisis and historically slow wage growth, which has pushed more and more consumers to rent. There are two historic stats behind that growth: first, the 10-year growth of nine million renter households is the largest in recent history; and second, 37 percent of all U.S. households now rent, the highest share since the mid-1960s.
The Joint Center predicts that, with current growth trends, renter households will increase by another 4.4 million by 2025.
2. Income Disparities in Renting – Eighteen percent of renters have incomes of $100,000 or higher, while 38 percent have incomes between $25,000 and $99,999, and 45 percent have incomes of less than $25,000. Even though the majority of renters are in the lowest income level, renting has grown the most among the highest earners, rising 61 percent from 2005 to 2015; furthermore, half of the growth in renting was for single-person households or married couples without children, which explains much of the affordability numbers we will shortly share.
3. A BOOM in Rental Households – The largest growth in renters has been the aged 50 and older crowd, where renter households grew 55 percent (compared to 34 percent for Gen Xers and 11 percent for Millennials); furthermore, the number of 50-plus renters grew 50 percent, from 10 million to 15 million. Also, in a sign of how much ownership has declined among Millennials, while the total number of households headed by Millennials grew 2 percent in the last 10 years, the number of Millennial-headed renter households grew by 11 percent.
4. Multifamily Construction is Soaring…and Pricey – For the first nine months of 2015, multifamily construction operated at a rate of 401,000 units, which is 3.5 times the 108,900 units of 2009 and higher than any point since the 1980s. Despite that rise in construction, the units hitting the market tend to be more expensive. In 2014, the median rent for new units was $1,372, compared to the $934 for the overall rental stock.
5. Rental Units are in Short Supply – The current rate of new construction has also been inadequate in the face of rental demand; remember that housing has added nine million renters the last 10 years. In 2015's first three quarters, the national vacancy rate was just 7.1 percent, the lowest point in 30 years.
6. Affordability Crisis – While the median renter housing costs have risen 7 percent since 2001, the median renter income has fallen 9 percent. With those divergent paths, it is hardly surprising that nearly half of all renters (49.3 percent) are now cost burdened, meaning they spend at least 30 percent of their income on housing; that comes out to 21.3 million renter households. Furthermore, 26.4 percent (or 11.4 million) are severely cost burdened, meaning they spend half their income on housing. Such statistics further confirm Freddie Mac's study from earlier this year, which found that fewer and fewer renters are able to purchase a home because of high housing costs, low savings and stagnant earnings.
7. A Bottom-Up Problem – Among minimum-wage earners, 84 percent are cost burdened, and 72 percent face severe cost burdens. Similarly, among renters earning between $15,000 and $30,000, 77 percent are cost burdened, and 37 percent are severely cost burdened. In high-cost areas, such as New York, Los Angeles, Chicago, Miami, Boston and Atlanta, more than half of middle-class renters (those who earned between $30,000 and $45,000) are cost burdened.
8. The Scarcity of Affordable Housing – As of 2013, there were only 7.2 million units of affordable housing for 11.1 million low-income renters, or 34 rentals to every 100 renters. In large counties of 500,000 or more people, the problem was even worse, with 25 affordable units to every 100 renters.