The latest new home sales stats from the U.S. Census Bureau show many things are at work in the new construction marketplace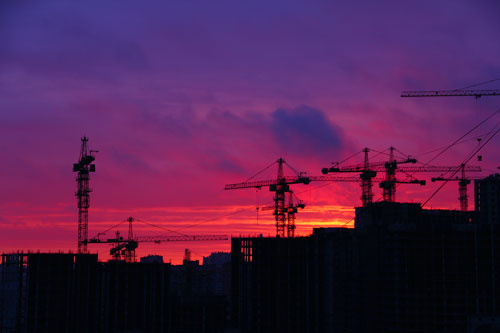 According to the latest new construction report from the U.S. Census Bureau, new home sales in July were running at a seasonally adjusted annual rate of 507,000.
Quite a few statistics and market trends revolve round that number, and we've broken down three of the most important:
1. Historical Gains – By all measures, new home sales in July posted very positive gains. Not only were they up 5.4 percent from June and 25.8 percent from July 2014, but so far in 2015, they are up 20.2 percent year-to-date; historically, YTD readings are the most accurate take on new home sales, which can swing violently from month to month. Finally, July's rate of 507,000 sales marks the third time this year that new home sales have posted their best numbers since 2008.
2. Price Moderation – The median sales price for new homes in July was $285,900, a 2-percent increase from July 2014 and a 3.03 percent increase from June. The average sales price, at $361,600, was up 4.8 percent yearly and 13.14 percent monthly. Although prices are still historically high – median price is up 26.04 percent from the boom-era pricing of July 2005 – those increases are far below the double-digit jumps that had previously defined new construction.
3. Don't Call it a Comeback – The reason for those moderating prices is that homebuilders are constructing more affordable units after years of increasing emphasis on higher-priced luxury homes. In the last year, construction of new homes priced $199,999 and under has grown, while new homes priced $500,000 and above have seen their market share fall.
Still, affordable new construction is hardly seeing a comeback, and the chart below demonstrates just how vigorously new construction has shifted from a bottom-heavy industry to a top-heavy one. From July 1999 (the earliest July for which the Census Bureau has data) to the present day, we break down what the market share has been for certain price points in new home sales:
| Share of New Home Sales | | | | |
| --- | --- | --- | --- | --- |
| July 1999 | 67.16% | 19.89% | 10.11% | 2.84% |
| July 2005 | 40.17% | 25.64% | 22.22% | 11.11% |
| July 2014 | 20% | 34.29% | 28.57% | 14.29% |
| July 2015 | 23.26% | 35.56% | 30.23% | 13.95% |