A new study has found Beantown ranks high in housing segregation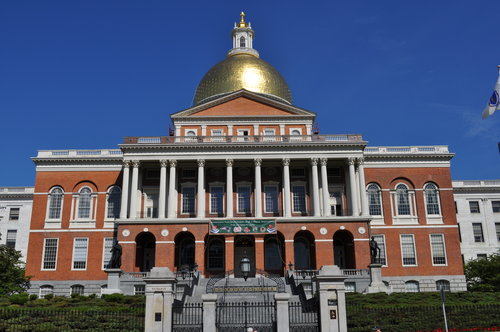 Greater Boston is the seventh most segregated metropolitan area in the United States, according to a new study by 24/7 Wall St.
Just over 40 percent of Greater Boston's population lives in segregated areas, meaning areas where more than 80 percent of the population is of a single race or ethnicity. With that segregation, 24/7 Wall St. found, comes stark economic differences – 21.5 percent of Boston's black population lives in poverty (compared to 6.8 percent of its white population), while the black unemployment rate of 9.2 percent is significantly higher than the white unemployment rate of 5.9 percent.
Other details in 24/7 Wall St.'s report included:
In all but one of Boston's 145 predominantly white ZIP codes, the median household income exceeds the national median of $53,046.
Overall, Boston's white households earn $79,730, compared with $39,810 for Boston's Hispanic households; that's the largest gap of all the metro areas 24/7 Wall St. surveyed.
The 01841 and 01840 ZIP codes in the Lawrence area are the only two in Greater Boston that are non-white, meaning another single ethnic group makes up more than 80 percent of the population. Although they contain just 1 percent of the area's total residents, nearly 10 percent of the area's Hispanics live there. Median household income in those ZIP codes is $18,261 and $31,214, respectively, and the poverty rate is 26.1 percent.
---
Photo credit: Creative Commons: Emitchell, http://commons.wikimedia.org/wiki/File:Boston_State_House.JPG