U.S. mortgage rates were increasing at steady clip in 2015 until global economic events intervened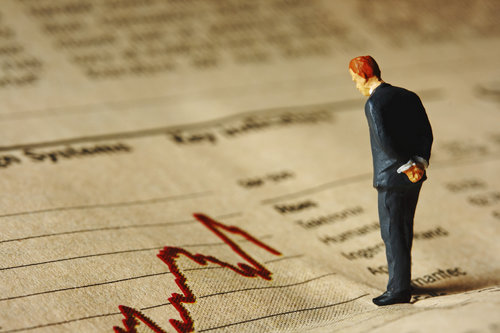 The economic turmoil in Greece and China could possibly benefit U.S. homebuyers.
That cause and effect was the chief finding in Freddie Mac's latest Primary Mortgage Market Survey, which reported that the average 30-year FRM nationwide has fallen from 4.08 to 4.04 percent in the last week, while the 15-year FRM has declined from 3.24 percent to 3.20 percent. One year ago, rates for 30-year mortgages were 4.15 percent, and for 15-year mortgages, they were 3.24 percent.
Greece, China and the U.S.
Although those mortgage rate declines were not significant, they stymied what had been a steady increase in rates through April, May and June. Indeed, after bottoming in the third week of April, 30-year mortgage rates increased 43 bps (a rate of nearly 12 percent), while 15-year mortgage rates jumped 32 bps to their highest point since Oct. 2013.
This graph shows how mortgage rates have behaved thus far in 2015:
Stopping those increases, explained Freddie Mac chief economist Sean Becketti, was the economic turmoil in Greece and China, which spurred investment in U.S. Treasury securities and, as a result, pushed down interest rates; the stock markets in China have lost a third of their value in just three weeks of trading, while Greece's financial crisis is threatening the economic stability of the entire European continent.
End of the Line for Mortgage Rate Increases?
Becketti made one thing clear in his comments – the economic problems in Greece and China have no short-term fixes and will therefore continue to affect the U.S. economy and its chief regulatory agency's handle on interest rates.
"Overseas volatility is likely to persist for some time, providing some restraint on potential U.S. rate increases," he explained. "In addition, the minutes of the [Federal Reserve's] June meeting of the Federal Open Market Committee suggest the Fed will proceed cautiously – monitoring events both overseas and in the U.S. to ascertain the appropriate moment to begin raising short-term interest rates. As a result, mortgage rates may remain in the neighborhood of 4 percent for a while."
The Federal Reserve and its chairman, Janet Yellen, have been hinting for months at increases to U.S. interest rates, and stronger-than-expected economic news in early 2015 made it seem all but certain that the Fed would raise interest rates this year.