In May, Boston's housing inventory fell, while affordability worsened and sales declined – sound familiar?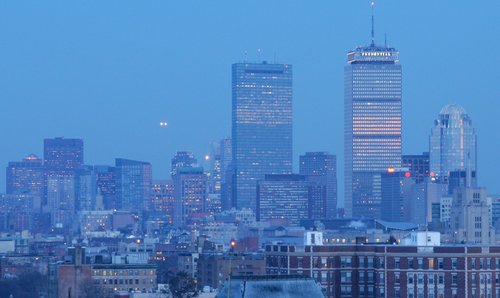 Single-family housing inventory in the Greater Boston area fell 16 percent year-over-year in May to a 3.3-months supply, while condo inventory dropped 16.7 percent to just 1.8-months.
Those two stats came courtesy of the latest analysis from the Greater Boston Association of Realtors (GBAR), which reported the same old, same old for the Boston area's housing market.
Single-Family Housing in Greater Boston
Below are GBAR's main findings for Boston's single-family housing market:
Closed sales dropped 10.9 percent to 1,074.
Median sales price, meanwhile, rose 3.4 percent to $480,000; housing affordability, interestingly, rose marginally, though it remains low.
Days on market rose 8.6 percent to 70, possibly a result of the area's low inventory.
There were two positives for the single-family market: first, pending sales rose 16.6 percent to 1,885; and second, new listings rose 4.3 percent to 2,585, though that's not enough to counter the double-digit drops in housing inventory.
Condo Housing in Boston Heats Up
Though Boston's condo marketplace largely mirrored the single-family market, it also differed in a couple of notable ways:
Closed sales were down 6.6 percent to 933.
Median sales price rose 9.4 percent to $456,900, but unlike single family, condo affordability continued to fall, dropping 5.1 percent.
Days on market, in another interesting contrast from single family, fell 10 percent to 46 days – so while low inventory has made finding a single-family home more challenging for consumers, it has also intensified the hunt for condos.
The condo marketplace did share single family's positives, with pending sales up 19.8 percent and new listings up 9.3 percent.
Low Housing Inventory Impacts Real Estate
GBAR's latest report makes one thing clear – the area's historically low inventory is starting to impact the overall housing market. Thus far in 2015, single-family sales are down 4.1 percent from where they were in 2014, and condo sales are down 13 percent (all while home sales nationwide are at a six-year high).
Even new listings, which were one of May's lone positives, are falling by year-to-date measurements. Thus far, new single-family listings are down 3.7 percent, and new condo listings are down 2.4 percent.
"Sustainability" has become the key term in the housing recovery, and for good reason. Whether it was the first-time homebuyer tax credit, the influx of investor cash or the booming luxury rental scene, housing's post-boom period has been defined by momentary sources of demand, rather than moderate, sustainable growth grounded in economic fundamentals. Put simply, if inventory remains low in Boston, sustainability will be difficult to come by.