Google has implemented several mobile-friendly guidelines to its search engine – is your real estate website following those guidelines?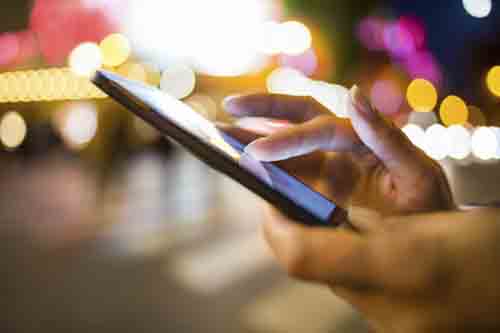 If your website isn't mobile friendly, then Google may not want to be too friendly to it. And for a real estate agent, how Google feels about your site is crucial, because almost 90 percent of new home shoppers use a mobile search engine throughout the buying process, according to a Digital House Hunt study by NAR.
As of late April 2015, Google's mobile search algorithm has changed to place an emphasis on mobile-friendly websites. Those that aren't mobile optimized are likely seeing less traffic and have possibly moved down in Google's ranking for searches done on mobile devices.
According to Google's Mobile Search Moments study, which looks at how mobile devices drive conversion, 77 percent of mobile searches take place in a location (home or work) that likely has a PC available to the user. That statistic demonstrates the increasingly significant role mobile devices play in our everyday life.
To meet Google's "mobile-friendly" criterion, agents need to focus on some key digital components. They should make sure their mobile site allows visitors to complete their objective quickly and easily. Reduce the number of user interactions so that customers can move from task conception to task completion in the shortest amount of time.
To successfully streamline customer experience, agents need to identify the most important and common tasks for their customers. MediaPost found in a survey of more than 1,000 smartphone users with an interest in retail that 48 percent believe the most important quality of a mobile site is ease of use. Identifying customer's most common tasks allows agents to design a website that supports ease of use, and as a direct result, pleases visitors.
For example, many potential customers are looking for an agent's contact information. To make this easy to find, agents should use larger font for their phone number and email address. By doing so, customers will be able to clearly see an agent's contact information without the hassle of zooming in to read small text. Agents can also link both of these items to allow customers to simply click on the listed phone number to make a call or email address to start an email from their phone.
When selecting a mobile template, theme or design, agents should look to responsive web design. RWD means that a website uses the same URL and the same code whether the user is on a desktop, tablet or mobile phone, and the site itself adjusts according to the screen size.
Additionally, agents should make certain all text is readable without zooming in and that links are spaced far enough apart so visitors can easily tap them.
Agents should also avoid using software, like Flash, that is difficult to view on mobile.
To make sure you are accommodating all of the new home shoppers who use a mobile search engine, Google has set up a very intuitive Mobile-Friendly Test, in which agents can type in their URL and get a quick look at how mobile friendly their site is.