We all know the Internet is prominent, but there are interesting details to how homebuyers search for homes nowadays.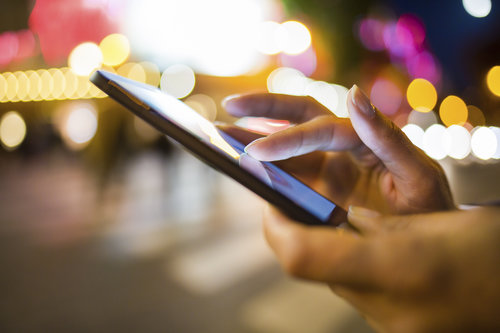 It's no mystery that the Internet is the defining conduit for real estate today, but NAR's Home Buyer and Seller Generational Trends report still uncovered many interesting details to how prospective homebuyers search for homes in today's marketplace.
Here are six of the most interesting findings:
1. Equal Opportunity Tech Users – Regardless of generation, all prospective homebuyers (even older Americans) begin the homebuying process online; granted, Millennials are the most likely generation to also conduct research about the homebuying process, while Silent Generation buyers are the most likely to contact real estate agents as a first step.
2. Time Inverted – Very interestingly, as homebuyers age, they spend less time searching for a home. Buyers under 50, for instance, tend to spend 11 weeks searching for the perfect home, while buyers 51 and older tend to look for just eight weeks.
3. The Initial Discovery – Although all generations of buyers begin their process on the Internet, they end up finding the home they purchase through different methods. Among Millennials and Gen Xers, for example, 51 and 49 percent of buyers, respectively, found their home on their own through the Internet, while Old and Young Baby Boomers utilized agents 36 and 39 percent of the time, respectively.
4. The Internet & Age – Unsurprisingly, younger homebuyers use the Internet more often, but how the rate of that usage breaks down across generational lines is quite intriguing. See our graph below for a better idea:
5. Forget the Desktop – We mentioned a moment ago that younger generations often find their home through the Internet, but mobile technology has changed the game even further. More than half of Millennial and Generation X buyers use a mobile device during their home search, and ultimately, 31 percent of Millennials and 26 percent of Gen Xers found their new residence on mobile devices. So among Millennials – the nation's largest generation – nearly a third of homebuyers find their homes through their phones; mobile, in short, is a big deal.
6. Satisfied with Age – Finally, older homebuyers are more satisfied with the homebuying process; in fact, buyer satisfaction only increases as buyers age. As NAR noted, that's likely a result of two factors: one, that older buyers are more financially sound, and thus less susceptible to the low inventory situations that create so much stress; and two, that older buyers have more realistic expectations on what to expect.