It was the same old story in January, with multifamily construction leading the way.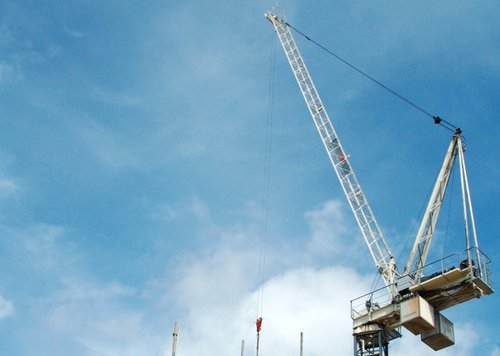 Another year, another setting for multifamily dominance in residential construction.
That was the central lesson from the Census Bureau's latest report, which found multifamily permits, starts and completions all up by hefty amounts: for permits, multifamily was up 10.1 percent monthly and 20.4 percent yearly; with starts, it was up 12.4 monthly and 27 percent yearly; and finally, with completions, it was up 7.9 percent monthly and 25.54 percent yearly.
A Multifamily Recover in New Construction
We should be clear that the numbers for single-family home construction were not necessarily bad. In fact, they were quite good, with starts rising 18.32 percent and permits rising 8.6 percent, both by year-over-year measures.
Even with those numbers, though, it's currently multifamily's show in the new construction realm, and these three stats spotlight that better than anything:
•Firstly, there is a verifiable boom happening in multifamily construction; starts are currently at their highest mark since 1987.
•Secondly, multifamily's share of construction has grown radically. We took at look back at some historical Census Bureau data in Jan. 2002 (before the housing boom truly took over), and found that multifamily made up 17.2 percent of all new construction activity. What was the share last month, you wonder? It was 35.1 percent, more than double.
•Thirdly and finally, we also took a look at the single-family-to-multifamily ratio, meaning how many single-family starts there were for every multifamily start. In Jan. 2002, the ratio was 4.7 to 1, so 4.7 single family to one multifamily; last month, the ratio was 1.8 to 1, less than half what it was 13 years ago.
We'll be taking a closer look, in the coming days, at how new construction has shifted at the local level, but nationwide, the trend couldn't be clearer – while single-family wanes, multifamily has picked up the slack, and in a major way.