Is "location, location, location" still relevant in today's housing market? Absolutely!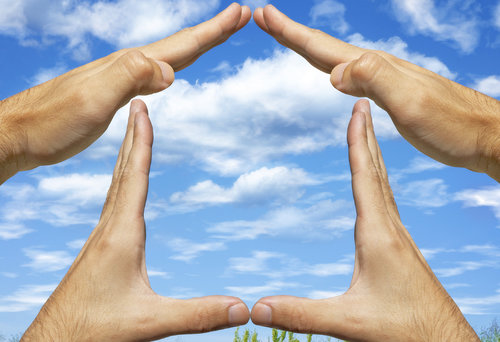 "Location, location, location" is one of those eternal mantras in real estate, but how much significance does it hold in today's ever-evolving housing market?
Unsurprisingly, the answer is: quite a bit of significance! Below, we've included seven of the most notable findings from the Demand Institute's recent analysis on location, and how it impacts homebuyer preferences.
1. Location is Paramount – We all know that location is important, but the Demand Institute's research spotlights just how important: 47 percent of consumers, the Institute found, consider where they live to be more important than the home itself; only 20 percent disagreed with that sentiment.
2. Location & Safety Go Together – Why do homebuyers choose one location over another? Safety, it turns out. Thirty percent of buyers told the Institute that safety was the main motivator for their move, with 83 percent stating that among the various characteristics of a location, safety was the most important to them.
3. Movin' Out…but Not Far Away – An interesting caveat, among those who move for a better location, is that they do not move that far away from where they originally resided. Nearly three-quarters of movers, in fact, stay within their state, and 59 percent will only be moving 29 miles or less.
4. Urban Areas More Desirable – During the great suburban explosion of the '90s, urban locations lost prominence with consumers, but in the last 14 years, urban settings have made a comeback at the expense of rural towns. Here's a chart showing the shift:
5. Suburbs Still King – Even with such growth in cities, 50 percent of households still want their next residence to be in a suburban location, compared to 27 percent for the city; similarly, 23 percent of households want their next home to be farther from the city, compared with 18 percent who want to be closer to the city.
6. Contradictions Abound – Yet, as we've highlighted in the past, there remains a profound contradiction between the locations that consumers desire and the qualities that they want in those locations. Case in point: 39 percent of consumers consider walkability a "very important" quality, and 32 percent want to remain close to work…yet, as we well know, walkability is hard to come by in most suburban locations, and more and more employers are relocating to central business districts.
7. Development is Key – Finally, in addition to walkability, consumers want areas that are developed and bursting with amenities. Sixty-three percent of movers want to live within a short drive to a grocery store; 56 percent to restaurants and cafes; 40 percent to parks and green space; 62 percent to healthcare services; and 57 percent to retail.
So in conclusion, location remains as paramount today as it ever was, and as the nation's demographics and employment trends continue to shift, it's likely that location will grow only more important.