The headlines have been merciless regarding the latest new construction report, but was it truly that bad?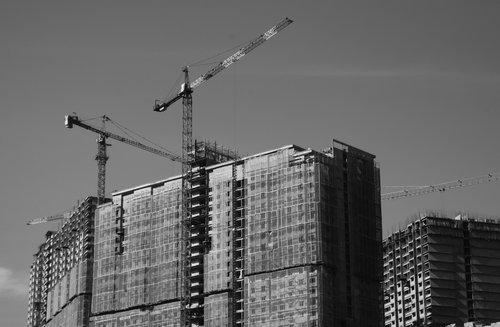 We've seen the headlines too, and on the surface, they're not pretty – per the latest numbers from the Census Bureau, housing starts in November were down 1.6 percent from October and 7.0 percent from Nov. 2013, with single-family housing start dropping 5.4 percent month-to-month.
Again, not the most encouraging of numbers for starting the New Year, but again, such trends are largely the surface of what is a deceptively straightforward report; we dug a bit deeper into the Bureau's numbers, and uncovered five things you should consider before drawing any conclusions:
1. Relatively Speaking – The big number that everyone will report on is that year-over-year drop of 7 percent, but that number is actually not nearly as bad as it looks. True, housing starts are down from where they were a year ago, but starts in Nov. 2013 were much higher than is typical; in fact, Nov. 2013 featured the highest month for starts since 2007, so any number by comparison was bound to disappoint.
Also, if we look at starts over the last three months, the numbers are far more encouraging: overall, starts are up 7 percent; single-family starts are up 8 percent; and multifamily starts are up 3 percent.
2. Do Not Lose Faith in Single Family – Another number that will likely elicit bemoaning is single-family starts falling 5.4 percent from October to November, but again, there's far more than meets the eye. Firstly, that drop comes after the Census Bureau revised October's numbers, which actually brought starts in October to their highest mark in more than six years; secondly, in addition to the aforementioned state on single family's three-month trend, when we compare starts from September-November to starts from June-August, they're up an impressive 9 percent.
3. Still, This is Multifamily's Show – Even with those impressive numbers, multifamily construction is still driving the market right now. Year-to-date in 2014, multifamily starts are up 16.5 percent over 2013, while single-family starts are up 4.4 percent. Furthermore, multifamily completions are up a whopping 39 percent year-to-date – and the fact that rents are still rising, amidst that kind of supply, shows just how high demand is right now for rentals.
4. Permits Disappoint – If there was a genuinely disappointing dimension to the new construction report, it came in building permits, which anticipate future construction activity. In November, permits were down 5.2 percent from October and 0.2 percent from Nov. 2013. Similarly, single-family permits were down 1.2 percent from October, and year-to-date are up just 1 percent.
5. No Alleviation on Supply – Furthermore, housing completions (meaning, new homes coming to the market) were low, falling 6.4 percent from October but remaining 4.5 percent above Nov. 2013. Single-family completions were down 2.9 percent from October and unchanged from last year – when you compare that with the 39 percent for multifamily, it's clear that the rental market continues to steam ahead, while single-family continues to move sideways.