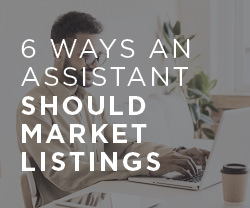 ---
Attracting qualified buyers to purchase properties is one of the most important skills that sellers expect their agents to have.
read more
---
U.S. home prices continued their climb in August, rising 5.9% year-over-year, while prices for...
read more
---
Tilia will include 30 condos ranging from 750-1,900 square feet with 1-2 bedrooms for the single level homes and 3 bedrooms for the duplexes.
read more
---
U.S. District Judge Andrea Wood rejects NAR's motion to dismiss class action suit about buyer-broker commissions.
read more
---
See how Boston compares to other cities when it comes to apartment conversions.
read more
---
Wright established the foundation in 2009 and has since helped raise more than $200,000 for local charities, according to a press release.
read more
---
This 5-bedroom, 3-bath home is marketed by Coldwell Banker Realty as a "retreat from the chaos of city living" and a "chance to own a piece of American history."
read more
---
This year, buyers encountered a 21% decrease in listings from the beginning of 2020, along with a 17% price increase to about $20,000 more than anticipated.
read more
---
The former New England Patriot quarterback took his Brookline home off the market in May after dropping the price to $33.9 million.
read more
---
The U.S. economy has recovered approximately half of the 22 million jobs lost during the height of the pandemic, according to the Labor Department.
read more
---
August contract signings exceeded pre-pandemic levels, according to the latest Pending Homes Sales Index from the National Association of Realtors.
read more